Immerse yourself in history in north central BC
Golden Raven tourist attractions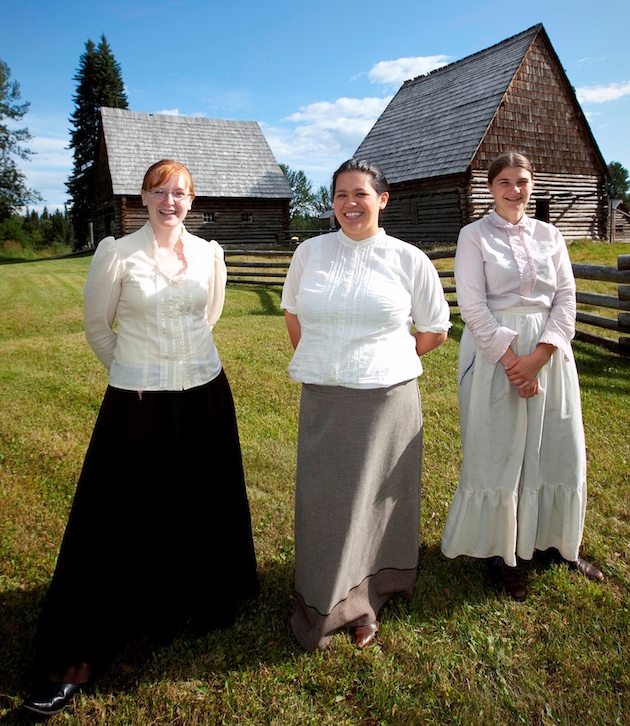 North central B.C. features some of the province's most treasured cultural and historical attractions, backdropped by beautiful wilderness. Visitors to the region can discover a profound sense of its past and present, with plenty of opportunities to experience the shared historical and cultural roots of north central B.C. while celebrating each attraction's unique offerings.
Huble Homestead
Jeff Elder, cultural co-ordinator with the Regional District of Fraser-Fort George, oversees the Golden Raven program, which highlights ten culture- and arts-focused attractions in the Prince George area.
He recommends exploring pioneer heritage at Huble Homestead Historic Site, 40 kilometres north of Prince George—a living historic site offering tours of heritage buildings including the Huble House, Salmon Valley Post Office and an animal shelter.
The historical site, preserved by Huble Homestead/Giscome Portage Heritage Society, is the perfect place to enjoy a scenic walk in northern B.C.'s natural beauty, with stops at the replicated general store, trapper's cabin, barns, blacksmith shop and a First Nations fish camp.
"Visit our blacksmith to see demonstrations of the craft of making nails and period implements, find the perfect gift at our general store, or stock up on Huble Berry Jam," said Elder. "Have lunch, say hello to our livestock or just lie down in the grass and enjoy the sunshine."
Huble Homestead is open 10:00 a.m. to 5:00 p.m. daily from the May to September long weekends, offering guided tours, lunch, shopping at the general store and a pancake breakfast on weekends.
Valemount and Area Museum
Housed in a 1914 train station in Valemount is the Valemount and Area Museum, offering three levels of displays on rail camps and towns and a model railroad that even runs through the bathroom.
Visitors of all ages will enjoy exploring the history of Japanese internment camps, war heroes, old toys, Valemount pioneers and a trapper's cabin.
"You can also go inside the caboose on the grounds and take in more historical displays in the annex," said Elder.
For more information visit valemountmuseum.ca
Whistle Stop Gallery and the Valley Museum
The beautiful Robson Valley, just over 200 kilometres east of Prince George in McBride, is home to the Whistle Stop Gallery, featuring an eclectic collection of art from 90 regional artists. The gallery is located in the McBride train station.
Not far from the Whistle Stop is the Valley Museum, where permanent and travelling exhibits feature local and regional artists and local historical, industrial and seasonal interpretive displays.
Marilyn Wheeler, president of the Valley Museum, said the facility will be hosting a series of revolving exhibitions over the summer that celebrate and showcase McBride's centennial year.
"It is the centennial year of McBride being named McBride, and of the Grand Trunk Pacific railway reaching the far end of the Robson Valley," she said. "We'll be hosting a pre-railway exhibit from mid-May until mid-June, and then a centennial exhibit from mid-June until the end of September that celebrates McBride and all of the little communities along the railway from 1913 on."
Just a short walk from the museum is its static display of photographs at the railway station on First Avenue, and Second Avenue hosts an outdoor display of antique farm equipment. For more information visit valleymuseum.ca