Sunshine is the reason we call it the Sunshine Coast and Myrtle Point Golf Club at Powell River, B.C
Myrtle Point Golf Club is tucked in the base of the mountain at historic Powell River on B.C.'s Sunshine Coast. The sunshine is worth the drive.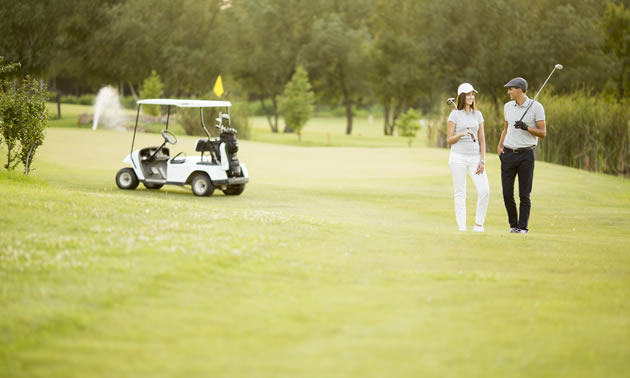 Powell River is just 30 kilometres south of Lund, B.C., the start of Highway 101, the world's longest continuous highway—drive the length of it to the southern tip of Chile in South America. (The trip does require a water crossing at the Panama Canal.)
Some folks say Powell River is paradise. You can golf there at Myrtle Point Golf Club's 18-hole course, designed by Les Furber and carved out of the mountain. Powell River is located on the Malaspina Peninsula on the northern part of British Columbia's Sunshine Coast, about five hours combined road and ferry trip from Vancouver, and a 50-minute ferry-ride from Little River Ferry Terminal at Comox on Vancouver Island.
Myrtle Point's multiple tee boxes vary the total playable distance on a round of golf from 5,000 to 7,000 yards, making the course playable for all levels of golfers. Bold play resulting from confidence and competence will help you tackle this course.
Toughest hole?
Kelvin Trott, general manager and head pro, said, "Hole 5, dog-leg left, par 4, which takes two great shots and has a very tricky green with water left."
Trott's advice on playing the hole: "Keep the ball right of the flag on the green and below the hole."
His favourite hole is No. 6, the course's signature par 3 with water all down the left side, which requires a long drive over water from the back tees.
This summer, when you find yourself on British Columbia's Sunshine Coast, stop by for a round. It is a long drive to Chile.