Top things to see and do in Patagonia
Renowned for its artisans and natural wonders, Patagonia is a phenomenal choice for camping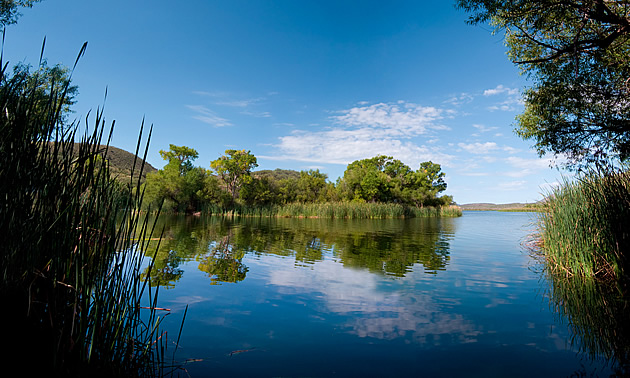 On the balmy Arizona landscape, you can find a colourful town with a blend of arts, culture, nature and Western tradition. Patagonia melds all of these characteristics to make a close-knit, vibrant community. Here are some of the fun things you should see while you are visiting.
1) Patagonia Lake State Park
This peaceful oasis has unbelievable fishing and birdwatching conditions. There is also a beach, picnic area, marina and even a lakeside market. You can rent a boat, get your fishing licence and set up camp all in the same location.
2) Sonoita Creek State Natural Area
Take a short drive to Sonoita Creek State Natural Area for a wide variety of outdoor activities. In addition to being a prime birdwatching zone, you can hike through this unusual ecosystem to see plant and animal species you won't see many other places in the world. The visitor centre even offers twilight boat tours.
3) Global Arts Gallery
The Global Arts Gallery stands out as a must-see for tourists in Patagonia. Carrying everything from home decor to local folk art, this gallery and shop captures the essence of this town's artistic side.
4) John Ward's Ranch
This historic site is where pioneer Johnny Ward had his ranch in the 1800s. There is a famous story behind it, and if you're interested in historical events in the Old West, you should definitely check it out.
5) Parker Canyon Lake
About an hour's drive from Patagonia, you can cool off in Parker Canyon Lake. This is an ideal spot for hiking, swimming, kayaking, boating or even just lounging around the campfire under the stars.