Dining out in Twentynine Palms, California, is an interesting experience
Over three dozen diversified restaurants to choose from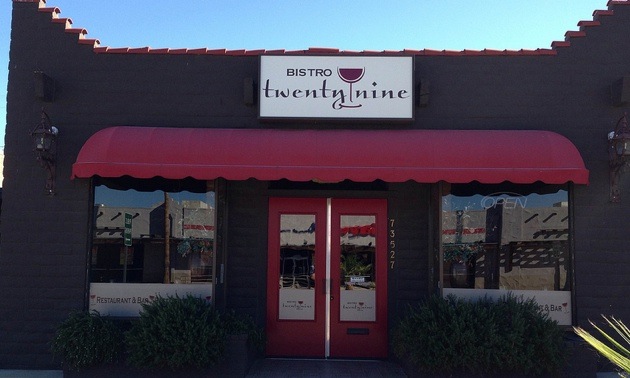 Twentynine Palms, California, is the gateway to Joshua Tree National Park, with 30,000 residents and over three dozen diversified restaurants to choose from. The options for eating out seem endless, with every type of food being served from California cuisine to Asian, barbecue, Mexican, Middle Eastern and some terrific places that will serve your favourite hamburger. They seem to have it all.
29 Palms Inn: Fresh fish, grilled steaks and the sourdough made here daily makes this casual fine dining establishment popular with locals and visitors alike. Owned by the same family for six generations, the restaurant prides itself on offering beautiful food and house-made desserts, dressings and soups. Relax in the warm evening air and enjoy the poolside music for a romantic night out, or meet your friends here for excellent food with a unique atmosphere.
Bistro Twenty Nine: A place you will want to come back to repeatedly is the Bistro Twenty Nine, where the food is excellent and the service is wonderful. "Absolutely the best filet mignon that we have had in over 30 years," said one visitor. Come here for an intimate dinner or a casual cocktail, where the food is made with the freshest of local ingredients and the wine list is long.
Palm Kabob House: An unexpected treat for those who enjoy Mediterranean food that's full of flavour and large portions is the Palm Kabob House. A tasty meal with kabobs, kafta, shwarma or basic American food is served here. Don't be put off by the outside, because those who are in the know say the place is super clean and food is delicious.
The Rib Co.: Not only is this the best little rib house in the desert, but it also serves seafood, salads, sandwiches, burgers, lamb chops and meatloaf. There's something for everyone. This is the place to go if you enjoy watching a game on the TV while chowing down on your favourite fall-off-the-bone tender ribs.
Edchada: For authentic Mexican food, delicious salsa and refreshing margaritas, Edchada is the place that comes highly recommended. The prices are reasonable and the service is friendly—what more can you ask for?
Adobe Deli: Looking for a bar where locals hang out? Then you need to go to the Adobe Deli. Come for happy hour and sit in the front patio or the beer bar, in between having a game of pool or watching your favourite team playing on the big screen. There's music to listen to, fresh deli sandwiches, delicious subs and tasty pizza for eating during the opening hours of 11:00 a.m. to 9:00 p.m. (760)367-6757
There's absolutely no reason for anyone to not find a restaurant or bar for a night out, whether you are searching for a quiet little romantic spot or a place to have a burger and beer with a game of pool thrown in for fun. Twentynine Palms has a long history that includes many historic places for visit, the Oasis of Murals, an observatory and nature centre, a drive-in movie theatre, the Marine Corps Air Ground Combat Center and of course over three dozen choice places to eat.