CJ's Java Joint: a deep-fryer-free experience in Outlook
Desserts and baking are made fresh daily on the premises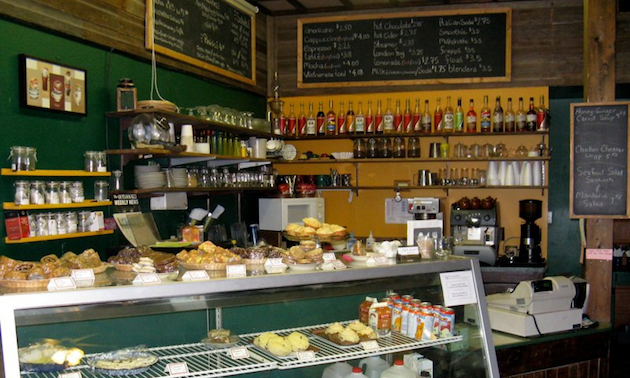 Since 1998, CJ's Java Joint in Outlook has been serving up hearty, healthy fare to its patrons. Chef Babbet Johnson, who has owned the Joint since 2006, does all the cooking and shopping herself. And while you won't find a deep fryer on the premises, you will find plenty of good eating.
CJ's makes fresh food to order, using local ingredients whenever possible. It specializes in homemade soups, sandwiches and wraps, as well as piazellas, a thin-crust pizza made with tortilla. Mouth-watering desserts and baked goods are made on site daily, and go splendidly with a cup or two of CJ's famous java.
The Java Joint, the only restaurant in town with an espresso machine, offers many types of hot and cold barista-created drinks. Those, along with five varieties of freshly ground coffee, mean one need look no further for the perfect cup. Not a coffee drinker? CJ's offers squeezed-to-order lemonade, best enjoyed on the café's sunny patio.
Pioneer spirit
Travellers needing place to stop and catch up with the rest of the world can do so using CJ's free Wi-Fi, all the while soaking up some of the area's nostalgia. The owner's family has been farming in the area since the early 1900s, and CJ's pays homage to the pioneer spirit with its rustic barn-wood decor and museum-worthy displays.
For visitors on the go, any of CJ's drinks and menu items can be ordered for takeout. Specials are posted on the website, Facebook and Twitter. Orders can be placed by phone and CJ's will have them ready when you are.
CJ's Java Joint is well worth the visit. Along with a great snack or meal, you'll find a treasure trove of area memorabilia and friendly folks ready to provide visitors with information and advice. And, if it is what you really want, Johnson says she'll even help you find your way to a restaurant with a deep fryer.