What's not to love about desert golf and local vineyards?
Within a six-minute drive from downtown Osoyoos, British Columbia, are two golf courses and two more less than 30 minutes up Highway 97.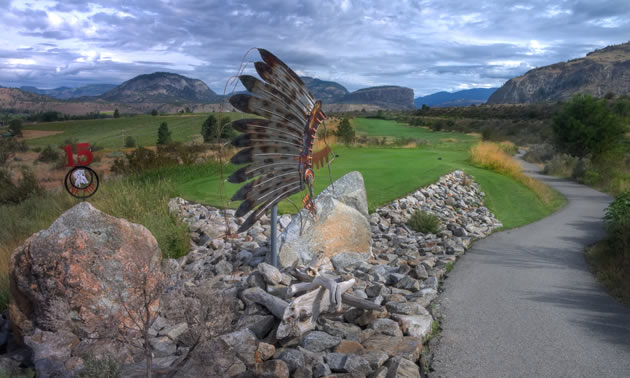 There are four golf courses and more than a dozen wineries to visit between Oliver, British Columbia, and the U.S. border south of Osoyoos. Each course and winery offer something different, something spectacular. With the proliferation of vines and wines, excellent local fruit and vegetables, artisan cheese, and other locally grown ingredients, there is plenty to extend the enjoyment after scorecards are handed in.
Osoyoos Golf Club on the west side of Osoyoos Lake offers two very different golfing experiences. Park Meadows is a park-like course that is easily walkable and incorporates a shortened course for junior or beginner golfers (family tees). Desert Gold is a traditional links-style course, taking the golfer high up into the desert environment. There is plenty here to appeal to everyone, from beginner to the more expert golfer.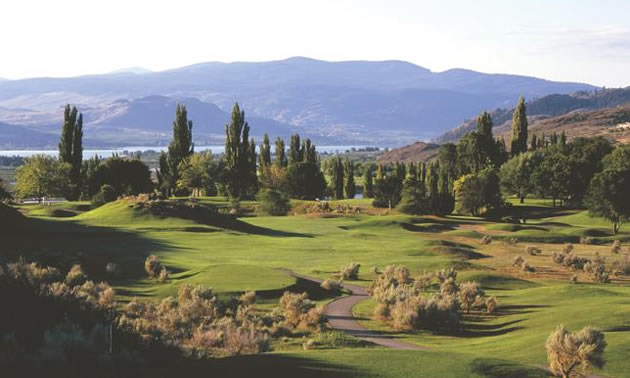 "Park Meadows Hole 4 is my favourite hole for the breathtaking view," said Audrey McCulloch, membership services and marketing co-ordinator at Osoyoos Golf Club. "Take a deep breath and enjoy."

Sonora Dunes Golf Course, on the east side of Osoyoos Lake next to Nk'Mip Cellars, offers a traditional golf experience in a new way. The unique course design allows players of all abilities to learn, enjoy or improve their golf game. Wide fairways and a choice of three tee boxes at various distances from the pin ease frustration for newcomers and occasional golfers. The nine-hole, par-35 course allows players to improve their skills without the time commitment of a full-length course. The challenging course design allows more experienced golfers to test their skills and improve their game.
The seventh hole is the signature hole and is Karen Wighton's favourite; she is vice-president of operations at Sonora Dunes. The elevation of this hole provides breathtaking views of the mountains and Osoyoos Lake.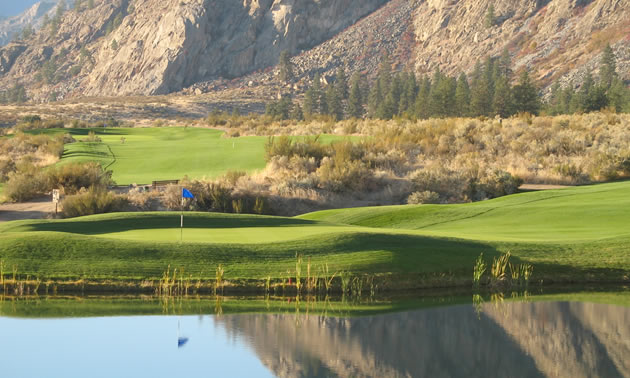 Wighton's advice is as follows: "The toughest hole in the Okanagan Valley is our No. 6. On the second shot, you are facing up the mountain, beautiful but intimidating. Don't bite off more than you can chew. Positioning off the tee is key—keep it straight!"
Fairview Mountain Golf Club lies 20 minutes north of Osoyoos on Highway 97 toward Oliver.

Forgiving fairways at Fairview Mountain Golf Course (FMGC) allow players to swing free with the driver, letting golfers play more aggressively. The challenge lies in the greens, at times tough to read and consistently fast. Great ball drivers love the course, but golfers who can read greens and putt confidently will do well.
Toughest hole?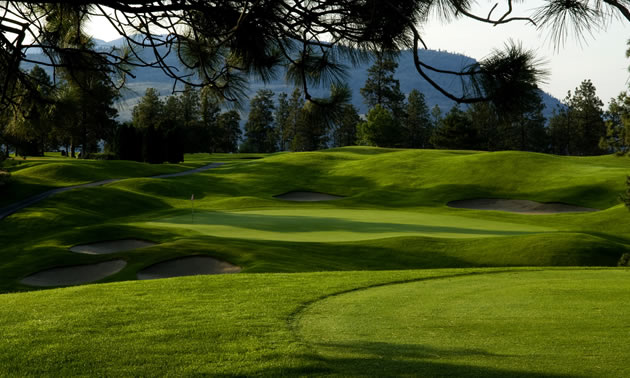 Brian McDonald, general manager and director of golf operations said, "Hole No. 1 (is toughest) because it hits right at the start without giving you a chance to warm up. Most courses let you ease into the round with a few easy holes but at FMGC we challenge you right from the start."
McDonald's advice: "Hit your tee shot at the second sand trap. This allows the most room for error off the tee and sets you up for a good look at the green for your approach shot."

A few minutes from Oliver is Nk'Mip Canyon Desert Golf Course. The course is walkable and affordable. Most fairways are wide, receptive from the tees and well manicured. The greens are fair and true.
General manager Dave George said his favourite hole is No. 2: "The picturesque waterfalls backdrop behind the green as you approach is soothing and satisfying. Although the green can be tough, it is also very rewarding if you're fortunate enough to walk off with a par or birdie. The risk/reward element for the long hitters who can reach the green with their tee shot comes into play and can serve up a chance for eagle or just as easily punish you with a bogey or worse, as the hole is well protected with a pond in front of the green that has swallowed up more than its share of golf balls of people who took the chance."
Toughest hole?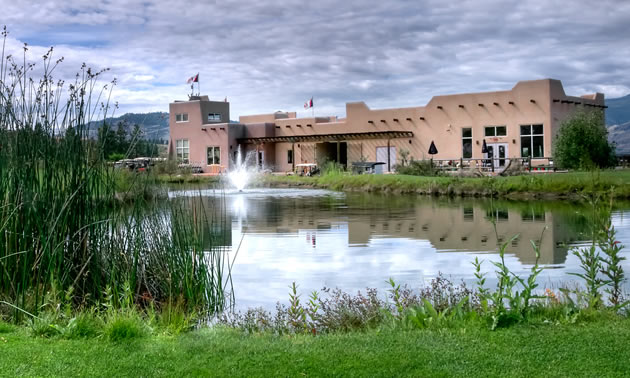 George said, "The 14th hole is the No. 1 stroke hole and for good reason. It requires a long, accurate tee shot while trying to avoid the out of bounds on the left side, then a long iron or sometimes a fairway wood for the approach to the green. Don't be too disappointed in taking a bogey on this hole. Take your poison and move on to the next hole."