Celebrating summer with snakes, singing and a spotted lake
Where to go to dive into the desert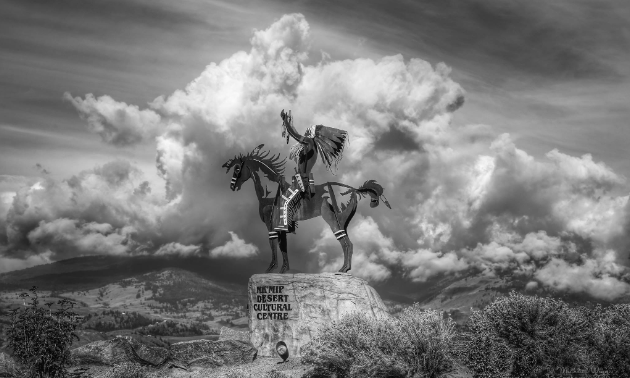 There's a desert-full of knowledge just waiting to be unearthed on your next RV outing through B.C.'s interior. Osoyoos is a centre of activity in the summertime as families take vacations to swim in the area's lakes and bask in the warm climate. There's more to Osoyoos than a place to stop and take a dip, though. History runs wild through its weathered exterior, but you don't have to dig deep to find it. The Nk'Mip (pronounced Ink-ah-meep) Desert Cultural Centre is a good place to start your journey.
Roots
The Nk'Mip Desert Cultural Centre highlights the desert region where the Osoyoos Indian Band's people live, which is part of the Okanagan People's Territory. Derek Bryson is marketing director for the centre. He explained that Nk'Mip means "the bottomlands" or "entrance to the waterways" at the north end of Osoyoos Lake, leading into the Okanagan River.
The Osoyoos Indian Band is one of several bands within the traditional Okanagan People's territory. "The Okanagan People have called Osoyoos home since 'time immemorial,' " said Bryson, "meaning we have always known this to be our land as long as we can remember." The Osoyoos Indian Band has stretched from Osoyoos to Oliver since 1887.
A lake with freckles
One of the main landmarks that holds significance for the Osoyoos Indian Band and all Okanagan peoples is Spotted Lake. Spotted Lake is appropriately titled for the collection of circles within it—365 to be exact. It is considered the Grandfather of all lakes and waterways within the Okanagan Territory, and people have used the medicinal properties of the lake for many ailments like arthritis or simple meditation. In order for the Okanagans to have a great year in terms of salmon fishing, there has to be a ceremony or offering such as sage, tobacco and prayers to Spotted Lake.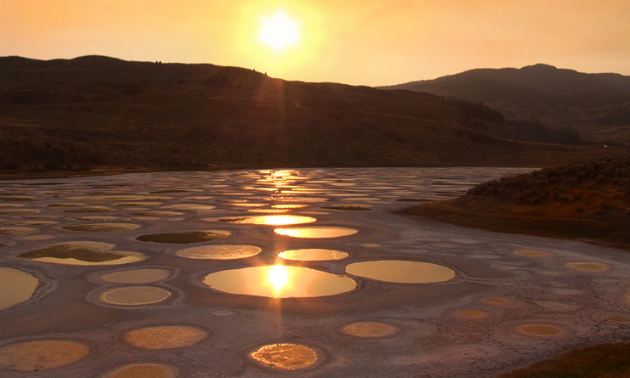 Inside the centre
As for the Nk'Mip Desert Cultural Centre, it represents a pithouse—an underground dirt-covered winter dwelling. Once inside, take a moment to relax in one of the two theatres—an 80-seat theatre that shows a 17-minute film called Coyote Spirit and a smaller "pithouse theatre" that tells an Okanagan legend around a campfire. The outdoor gallery features the flora and fauna of the region and how the Okanagan's used to live in such harsh desert climates.
You can survey the landscape on a 1.5-kilometre loop trail on the centre's property that winds through the desert. At the halfway mark of the trail is a replicated Okanagan Village, complete with a tule-mat tipi, a sweathouse and two reconstructed pithouses.

Your quest for knowledge will be satisfied within the Nk'Mip Desert Cultural Centre. "The Centre itself is self-guided," Bryson said. "What brings people back is the programming, accessibility, ease of traversing our centre, the staff, and the knowledge and friendly attitude to all types of nations, questions and comments."