Traditional crafts of the Dehcho region
Visitors to Canada's Northwest Territories often bring home the work of skilled local artisans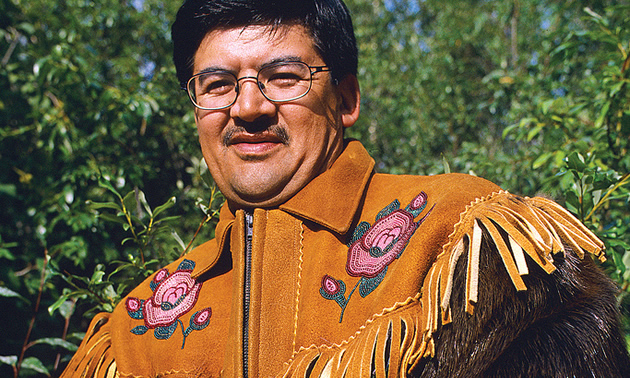 The traditional crafts of the Dene people were much more than works of art. Each had a function, whether it was to carry water or keep a person warm. Using both traditional and modern materials and following ancestral techniques, the artisans of the Dehcho region today still create beautiful Dene crafts.
Tourists to the region purchase handmade birch bark baskets, beautiful jewelry, beaded moccasins and warm mukluks to take home as souvenirs or to add to their collections. The towns of Fort Providence, Jean Marie River, Fort Liard and Enterprise are well known for the quality of the crafts produced and sold there.
Birch bark baskets
Beautifully crafted baskets made from the bark of birch trees are still crafted by the people of Fort Liard. The bark is carefully from the birch tree, leaving the inner layer on the tree so as not to impact future growth. Roots of spruce trees are used for stitching and porcupine quills are used for decoration.
Moose hide
Home-tanning a moose hide gives it a noticeable smoky aroma, reminiscent of many generations ago when the Dene ancestors also preserved hides for garment making. Many hours of labour goes into each piece, which is then creatively decorated with bead work. The skills used today have been handed down for many generations by people in the Liard and Mackenzie valleys.
Tufting
The women of the Mackenzie Valley are skilled in the use of turfting, a form of embroidery, and are considered to be very gifted artists. By shaping dyed moose hair into three-dimensional designs, the women depict flowers, scenes and animals with tufting.
Miniature birch bark canoes, earrings, traditional clothing, accessories decorated with moose hair tufting and souvenirs made by skilled artisans can be found at the Acho Dene Native Craft Centre in Fort Liard, the Snowshoe Inn Gift Shop in Fort Providence or Winnie's in Enterprise.