Preparations for our northern odyssey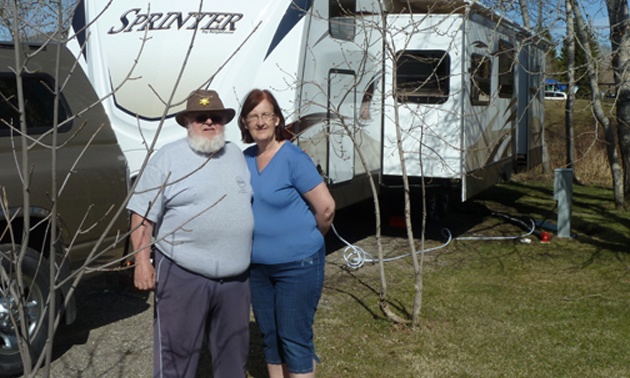 Well here we are, getting ready for our northern odyssey. We are dotting the i's and crossing the t's on our plans as well as getting our new 2013 36-foot Sprinter ready. We have only had it for about a month, so are busy checking out all the systems making sure that everything works okay. So far so good.
Our first outing went without a problem, but on the second outing we were not as lucky as our fridge started acting up on propane. We made a quick trip to our dealer, El Dorado RV in Lethbridge. They got us right in and had it fixed in no time.