Enjoy the natural wonders of Nevada
Find the ultimate natural experience in Nevada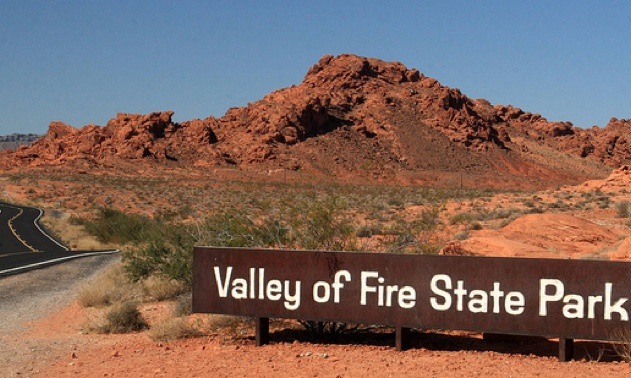 Travellers to Nevada looking for the ultimate natural experience will find happiness in some of the state's smaller, tucked-away cities and towns. Nestled in the Virgin River Valley on the Nevada-Arizona border, Mesquite is an oasis of natural beauty just steps from several national parks and acres of the desert's finest golf. Pahrump—called the ultimate RV adventure destination—is base camp for high-speed racing, off-road trails, geocaching and a fabulous wine culture. Just a short drive from either destination are some unique, heart-of-the-desert destinations accessible in under two hours.
Valley of Fire State Park
Sandra Hufford, a ranger at Valley of Fire State Park, said Nevada's oldest park is known for its sweeping rock formations that create canyons, arches, ridges, domes and valleys. The mostly red sandstone appears aflame under the sun's glare, but in some places a stunning rainbow of colours stretches for miles.
"The sandstone formations are amazing and look of another world," Hufford said. "The colours are truly unique because of the minerals in the area and the way the stone has eroded in a very smooth and particular way."
Valley of Fire has 11 designated hiking trails with varying levels of difficulty, as well as an RV campground.
If you're strapped for time, be sure to see Atlatl Rock or take Mouse's Tank—a 1.5 mile trek over easy terrain with the added bonus of a series of petroglyphs that are between 300 and 3,000 years old. According to the Nevada Rock Art Foundation, this art was left behind by Archaic Period hunter-foragers and Ancestral Puebloans, and depicts images of bighorn sheep and humans as well as complex and densely packed abstract designs.
The most popular trail is the new Fire Wave trail, which is a mile and a half out and back to a formation unlike anything else in the world.
"It is an absolutely beautiful red and white striped formation," said Hufford. "It is our newest trail and very popular."
Red Rock Canyon
Nevada's first national conservation area, Red Rock Canyon, is 195,819 acres of natural wonder. Cruise a 13-mile drive through the park, or explore 30 miles of hiking trails, rock climbing, horseback riding, mountain biking or picnic areas.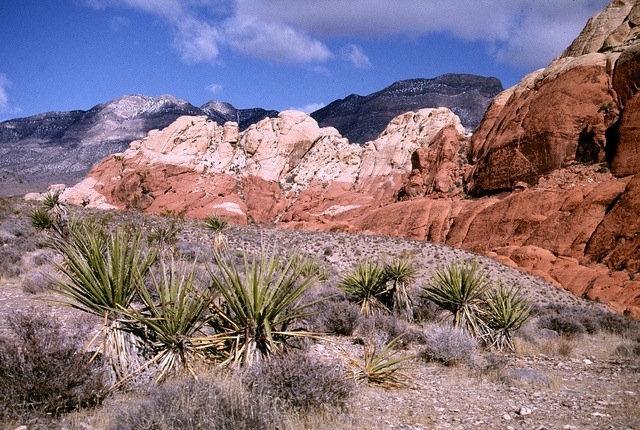 Kristin Sanderson, interpretive naturalist with the non-profit Red Canyon Interpretive Association, said the red sandstone swirls draw visitors from all over to drive and hike the park.
"There is a significant number of visitors who do a combination of driving and hiking, where they travel part of the 13-mile, one-way scenic drive to the trailhead and go from there," she said. "The whole visitor experience is wonderful and includes a visitor centre and outdoor area featuring different elements of the Mohave Desert."
In the summer months visitors may catch a glimpse of the park's 10 desert tortoises, which are iconic of the Mohave Desert and Nevada's state reptile.