Mesa is a feast for the eyes and mind
Visitors can take an art or craft class, visit a museum or learn to cook healthy food in vibrant Mesa, Arizona.
by Karen Kornelsen —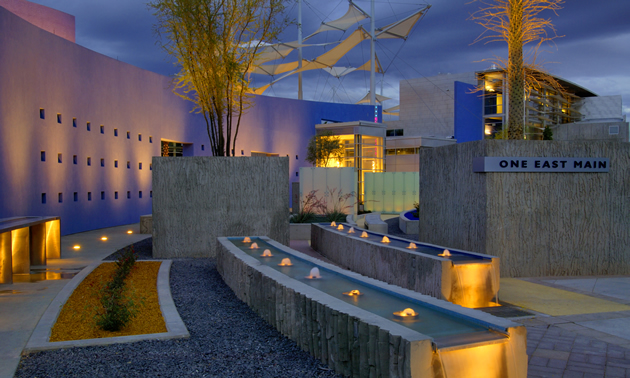 Mesa has a host of edu-tourism activities available to locals and visitors alike. This central Arizona city not only has a thriving downtown complete with boutiques, museums and cafes, but it is also surrounded by the Sonoran Desert—which offers an endless array of outdoor activities.
Amy McConnell is the communications associate manager at Visit Mesa and she knows more than anyone how much the city has to offer when it comes to learning something new.
"Visitors can pick up a new skill as a souvenir to take home with them during their stay in Mesa," said McConnell. "From an afternoon at a museum casually studying the legend of the Lost Dutchman gold mine to trying your hand at metalwork or practicing pruning skills for your garden at home, leisurely learning pursuits are abundant."
Mesa Arts Center
The Mesa Arts Center is the largest arts center in Arizona and the only center offering comprehensive professional performing arts, visual arts and arts education programming in one state-of-the-art campus.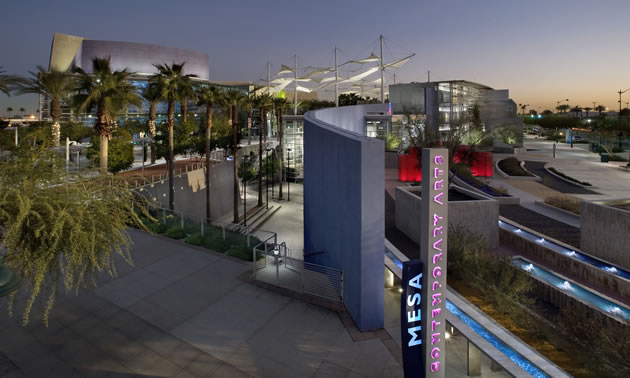 "Mesa Arts Center has fast become a downtown landmark and destination that serves as the anchor of the city of Mesa's arts and cultural district," McConnell said. "Arizona's largest arts campus is home to four theaters, five art galleries and 14 art studios offering outstanding arts education classes."
According to McConnell, Mesa Art Center classes are taught by experienced, enthusiastic and professional instructors who encourage the development of creativity. Students work in studios with state-of-the-art equipment. Offerings include acting, ceramics, dance, drama, drawing, glass, jewelry, metals, music, painting, photography, printmaking, sculpture and more.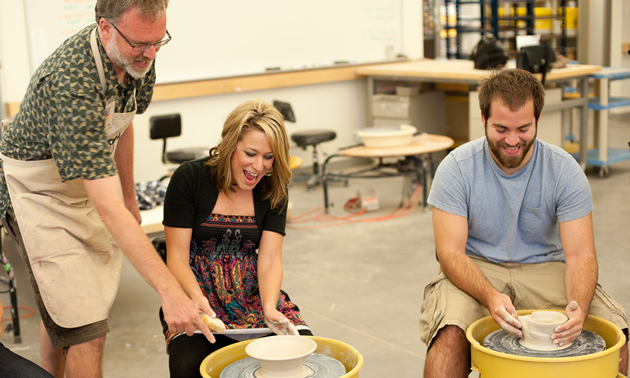 Museums
"Mesa has a multitude of museums for kids, collectors, baseball fans, lovers of the visual arts, aviation buffs and the casual observer simply wanting to learn something during their afternoon," said McConnell. "One of the benefits to exploring Mesa's museums is that many of them are located within steps from each other, allowing you to easily spend a day exploring our past, present and future in one visit."
There are plenty of museums to choose from, including the award-winning Arizona Museum of Natural History, which displays a fine collection of dinosaur fossils and Native American dwellings and pottery. Then there's the i.d.e.a. musuem, which is great for a family outing and allows kids to explore their creativity.
Rounding out the collection is Mesa Contemporary Arts, a five-gallery visual arts complex; the Commemorative Air Force Museum—Arizona Wing, featuring numerous Second World War era aircraft on display; and the Superstition Mountain Museum in nearby Apache Junction, sharing the tall tales and recorded history of the famous Lost Dutchman gold mine and restored structures from Apacheland Studios.
Desert Botanical Garden
"Whether you are new to gardening or wanting to increase your knowledge, the Desert Botanical Garden provides classes that will give you the necessary skills to become a successful low-desert gardener," McConnell said.
Learn about a variety of landscape and gardening topics, including vegetable gardening, pruning, desert plants, container gardening, sustainable practices and website design.
"Also offered are an array of cooking and wellness courses, offering visitors an opportunity to sharpen their culinary skills in a relaxed environment," said McConnell.
The Desert Botanical Garden also offers wellness programs, including yoga and tai chi held outdoors in stunning garden settings.