Top things to see and do in Mackenzie
Get outside and explore the scenery around this community
by Trevor Crawley —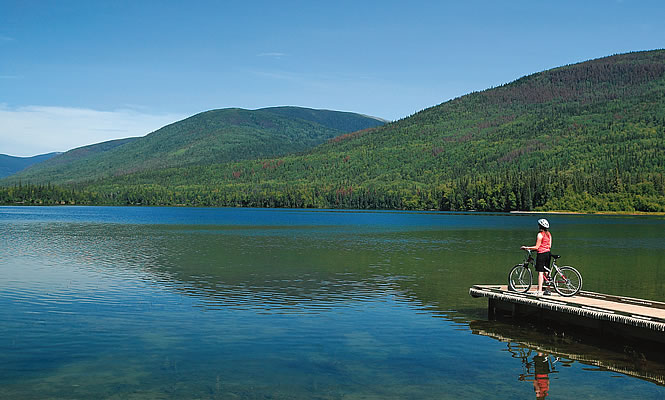 It's hard to ignore the outdoor recreation options around Mackenzie.
1) Angle in on some fishing
Mackenzie is a small community on the doorstep of some pretty remote backcountry—complete with multitudes of rivers and lakes for the enthusiastic angler. Next to the townsite is Williston Lake, which is chock full of lake and bull trout. Access to certain areas of the lake such as Findley Bay and Cut Thumb Bay are available via the Parsnip West Forest Service Road.
2) Revel in the remote
The outdoor playground that surrounds Mackenzie offers nearly unlimited hiking opportunities that can take you to remote places with breathtaking views. For easy excursions, John Dahl Regional Park and Morfee Lake are two destinations right outside of town. For more challenging terrain, head out to Bijoux Falls and Pine Pass where hikers are treated with occasional clusters of huckleberry bushes and a stunning view of the waterfall.
3) Alexander Mackenzie Days
Celebrate the heritage of the community June 11 and 12 with Alexander Mackenzie Days, named for Sir Alexander Mackenzie (1764 - 1820), the renowned Scottish fur trader and explorer. Festivities include a kids craft fair, family picnics and musical entertainment.
4) Put pork on your fork
On July 23, 2011, the local Alpine Riders horse club will host a pig roast colloquially known as the Pig Jig. Enjoy an outdoor dance, live entertainment and a wide variety of country culinary delights.