Full of pleasant surprises
Visitors to Mackenzie, B.C., will discover lots of great activities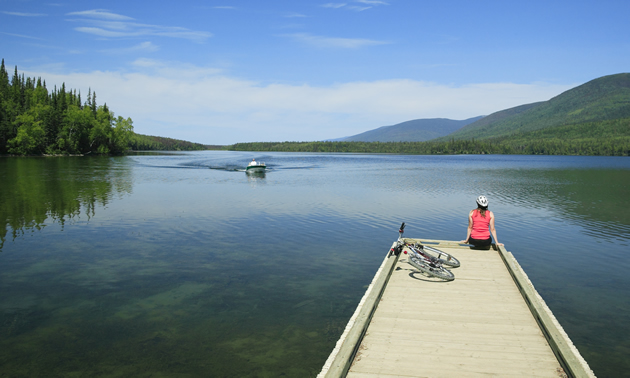 For most families, camping is about the opportunity to relax outdoors, explore nature and have fun together. Mackenzie, B.C., it turns out, is a great destination for all three.
One activity that will suit just about anyone is discovering some of the waterfront in the area. Diane Smith, tourism director for Mackenzie, suggested the beautiful golden beaches located only minutes from downtown. Morfee Lake is a great choice for families as it includes firepits and a volleyball net. Fishing, canoeing and kayaking are also popular options and kayak rentals are available in town. An area at the south of nearby Williston Lake commemorates the landing of explorer Alexander Mackenzie. It's a good place for a picnic with large grassy areas, a shelter and sandy beaches.
Morfee Mountain is another great outdoor destination that will keep kids active. The road to the top is not suitable for motorhomes, but trails can be found close to town. RVers who bring along tougher vehicles will be able to use them for a quick trip to the top. Regardless, the panoramic views are well worth the while.
An often overlooked experience takes place at Mugaha Marsh, about 15 minutes north of Mackenzie. This area is renowned for its bird-watching opportunities, which are exceptional beginning in early summer when you can easily spot dozens of species in a morning. Thousands of birds are banded by biologists every year starting towards the end of July and carrying on through September. Visitors are welcome to visit the banding station and watch this intriguing process. Interpretive information is also provided.
Other activities that a family might want to consider include a visit to the aquatic centre or Mackenzie's library, which offers Internet access and games. The world's biggest tree crusher is also a stop that anyone will want to make to marvel at this giant piece of machinery. Mackenzie will keep visitors busy with all of its pleasant surprises.