Discover the history of Mackenzie
The Mackenzie Museum is ready to wow you with its collection of fascinating exhibits
by Breanne Massey —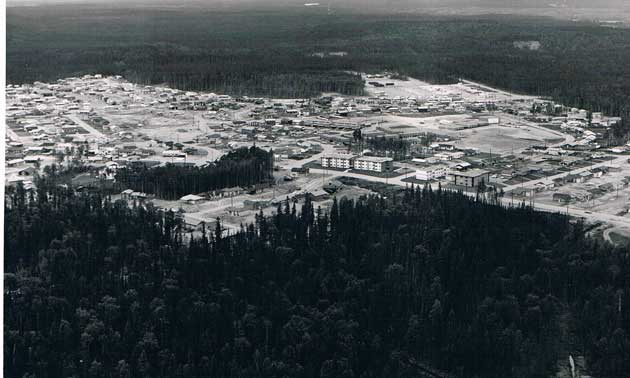 Guests can dive into the history of Mackenzie with the best resource in town: the Mackenzie and District Museum.
The curator, Jim Wiens, and his dedicated employees have enough details about the area to enrich any visit. The museum staff have removed its winter displays and products, and now the historical facts about Mackenzie can be revealed.
"The (museum) staff are very knowledgeable and excited about these new changes," said Kerri Borne, the tourism and events manager for the District of Mackenzie.
There are a number of archived photographs and educational tools waiting to be discovered.
Most people recognize prominent names like Alexander Mackenzie, but there are many other worthwhile historical figures to learn about, and the museum can help you do that. Simon Fraser founded the Hudson Bay's Post in 1805 in Fort MacLeod. Another little-known fact about the area is that Morfee Lake, Morfee Mountain and Morfee Creek were named after Air Vice Marshal Arthur Lawrence Morfee of the Royal Canadian Air Force.
"He was also the first pilot in the world (on whose plane) a woman gave birth during in-flight travel," said Borne. "And Marge McDougall was the first white woman to live in Finlay Forks, and (she) painted a remarkable collection of acrylic portraits of Sekani First Nation people."
There's an abundance of history waiting to be discovered, and if you stop at the Mackenzie and District Museum, you'll be pointed in the right direction. The facility is constantly being updated and restored, and the staff are eager to answer questions.