A world of flora and fauna
No matter what the season, Mackenzie, B.C., has something wonderful in store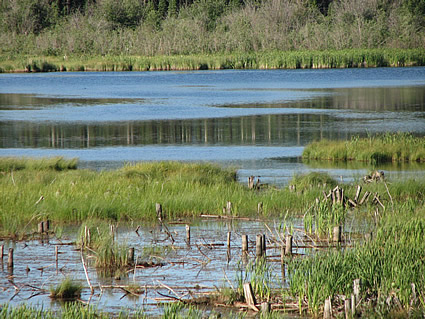 Not many destinations can boast the range of biodiversity that Mackenzie has in its backyard. While one could invariably spend days or weeks just enjoying the view, there are also several options for active outdoor adventures.
"We are truly blessed in the amount of biodiversity that we enjoy in the Mackenzie area," said Jeanne Wysoski, vice-president of the Mackenzie Nature Observatory. "The area is a series of lakes, rivers, streams and marshes nestled in the western side of the Rocky Mountains. At any time you might see a moose, deer, elk, caribou, mountain goat, black (or) grizzly bear, lynx, cougar . . . the list goes on."
The plant life here is a botanist's dream. Wild orchids and sunflowers can be found, and lush spruce and subalpine fir forests provide a sanctuary for martins, wolverines, woodpeckers and owls. There is also a variety of deciduous trees that host all sorts of other fauna.
A visit to the Mackenzie Nature Observatory is well worth your time. The society behind it is dedicated to preserving the protected wilderness areas that make this region an incredible place to be.
In addition to hiking and other more rigorous physical activities, a quiet fishing excursion might be just what you need to unwind after a day of adventuring.
"There are many opportunities for fishing at the lakes that are accessed from the West Parsnip mainline," said Wysoski. "This road takes you to Finlay Bay and the headwaters of the Peace River—the only river in North America that breaks through the Rockies to flow east and then north."
Visitors should stop at the forestry office when they first get into town to ensure there is no active logging in the area before they seek out their fishing spot.