Top things to see and do in Lytton
This mecca for river rafting will surely impress any RVing vacationer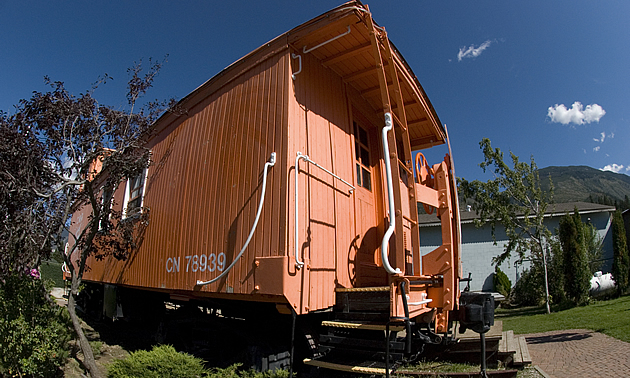 Get out and enjoy outdoor thrills in the rafting capital of Canada. Lytton also has a lot to offer in the way of historical attractions and family activities. Check out some of the top things to see and do in this coveted destination.
1) The Lytton River Festival
What better way to celebrate the Lytton community spirit than by having a family-friendly festival? The Lytton River Festival includes a farmers market, cultural exhibits and demonstrations, live entertainment, water sports, events and contests for all ages.
2) Goldpan Provincial Park
This comfortable camping area is a great starting point if you want to head out and hike, or try out some of the legendary guided river rafting tours that are available in the vicinity. Goldpan Provincial Park also has places for fishing, swimming and other outdoor activities.
3) Kumsheen Rafting Resort
At Kumsheen Rafting Resort, the staff is more than happy to share their knowledge of whitewater rafting with guests. Members of the Fandrich family (the owners of the resort) have been involved in rafting on the Thompson River for more than 40 years, so feel free to ask any questions you might have.
4) The Lytton Museum and Archives
The Lytton Museum and Archives has indoor and outdoor displays that illustrate the events and developments in Lytton's past. See vintage photos and railroad artifacts, among many other priceless items from the years gone by.
5) Caboose Park
Take in a bit of railway history at Caboose Park, located near Lytton's visitor centre. Go inside a retired CN caboose to see railroad memorabilia and models of the local train routes travelled over the past decades.