Toe-tap to the right tune in Lethbridge, Alberta
With so many festivals and shows, Lethbridge is the perfect place to get your live music fix—year-round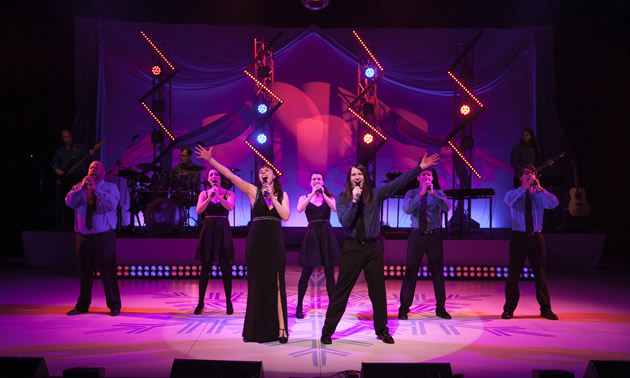 Whether it's country, rock, jazz, folk or electronic that moves you, Lethbridge, Alberta, has a flourishing live music scene that spans multiple genres. Across town, you'll find several venues that offer live music on a regular basis. The fourth largest city in Alberta also plays host to a number of popular outdoor festivals.
Organized by the Lethbridge Jazz Society, this multi-day festival in June features live performances held at different venues throughout the city. Each show is a spotlight for local talent and legendary artists, such as Colin James.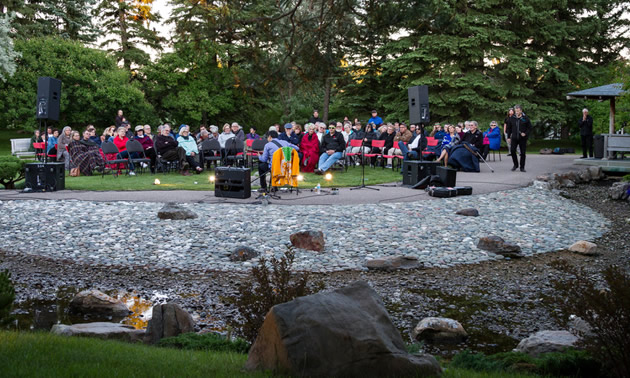 Kicking off its first year in July 2017, the Wide Skies Music & Arts Festival is a two-day event that features a variety of artists across different genres. The first day includes a free outdoor festival in downtown Lethbridge, followed by a ticketed indoor concert at Southminster United Church.
See Galt Gardens in downtown Lethbridge come alive as local and regional DJs spin their magic. The annual Lethbridge Electronic Music Festival is a free event in August that is open to all ages.
The University of Lethbridge is setting the stage for what should be Southern Alberta's largest outdoor music festival. Set for September 1 to 3, 2017, the Shine on Summer Festival will wrap up the region's summertime with an impressive artist lineup, including Dallas Smith, Corb Lund and Washboard Union.
Can't make it to these festivals? Don't worry—there are plenty of other great ways to get your musical fix in Lethbridge: