Experience nature just minutes from the city
Lethbridge's Helen Schuler Nature Centre is conveniently located and bursting with life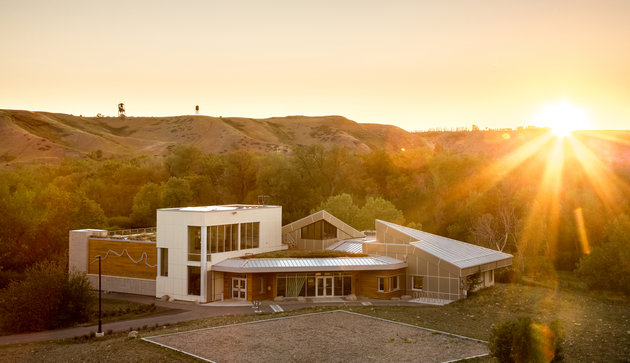 Itching to learn more about biodiversity in the Lethbridge area? Visit the Helen Schuler Nature Centre and you are sure to be impressed and entertained. Admission is by donation, and the centre is open all year round, so it's easy to fit it into any holiday plan.
There are fascinating permanent and temporary exhibits to peruse. For example, the summer 2016 exhibit series focuses on bees and their vital role in the future of life as we know it. There is a community art gallery, guided nature walks, child and youth educational programs, self-guided tours and an exhibit room with live animals that you can meet and learn from.
There are three distinct ecosystems within the 79-hectare park: the prairie, the coulees and the floodplain. While you're out on the trails, you may see some of the 300-plus bird species that call Lethbridge home, or you might come across mule and white-tail deer, porcupines, cottontail rabbits, coyotes and other wildlife.
Spring/fall hours
April to May and September to November
10 a.m. to 4 p.m., Tuesday to Sunday (closed Mondays)
Summer hours
June to August
10 a.m. to 6 p.m. daily
Winter hours
December to March
1 p.m. to 4 p.m., Tuesday to Sunday (closed Mondays)
Driving directions:
Turn west at 3rd Avenue and Scenic Drive South, heading into the river valley;
Turn right at the bottom of the hill, and follow the road past the CPR High Level bridge until you reach the centre.
Contact information: