This way to the buffet
The hard part of going to a buffet in Sin City is deciding where to start
by Glynis Fediuk —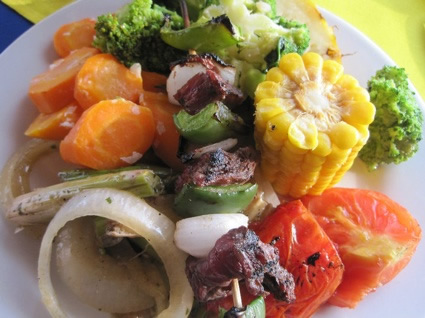 Buffets have received a bad rap in recent years, generally due to health reasons. Not to downplay these issues, but a trip to Las Vegas isn't complete without taking in one of the hundreds of buffets available in the city. If you've been avoiding buffets because you think they're all about overcooked salisbury steaks and undercooked rice, think again: these buffets are an economical way to appease all palates.
For those who are accustomed to buffets consisting of a dozen options, you're in for a treat: these feasts include hundreds of dishes, generally featuring foods from around the world. It is not uncommon to see build-your-own omelet bars adjacent to a Mongolian grill.
For those concerned about eating healthy, there are huge salad bars, fresh fruit, cooked vegetables and grilled meats. Patrons may find it useful to take five minutes and survey the options before lining up.
Buffets offer a variety of pricing options and it is best to contact the place that you are thinking of eating at to get more information. Some offer two-for-one deals, while others are open 24 hours. Prices may vary depending on the time of day you go. Many have specials, such as steak or seafood, on specific nights of the week. Others have overall themes, such as Japanese or French cuisine.