Keeping the ball rolling
This non-profit pinball playground will bring back childhood memories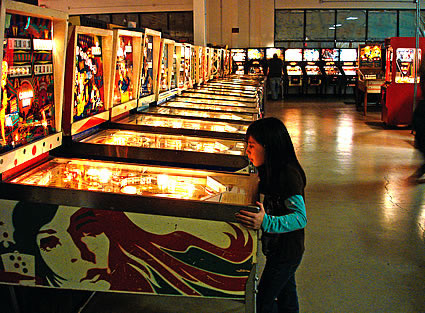 For those of us who still get a kick out of good old-fashioned arcade action, the Pinball Hall of Fame boasts more than 200 working pinball machines, dating back through the history of the game. Admission is free, and all the games are playable—just bring your quarters and let the good times roll.
"As a true not-for-profit (organization), none of our people are paid," said founder Tim Arnold. "We started with two goals—to preserve and present to the public the art and play of pinball, and to donate money to local social service charities. By opening a museum, we can do both things and the public gets to have fun."
All the bells and whistles
It has been five years since the Las Vegas Pinball Collectors Club created this facility, and in an age where computerized gaming dominates the market, many enjoy going back to a more simple, tangible form of entertainment.
"What sets us apart is there is nothing else in the world like us," said Arnold. "Pinball only exists in the real world. There is no way to digitize it and send it over the
Internet. You cannot set it on your iPhone!"