Beauty, culture and action in Pahrump, Nevada
There is a rich array of activities, events and panoramas to appeal to the visitor in Pahrump, Nevada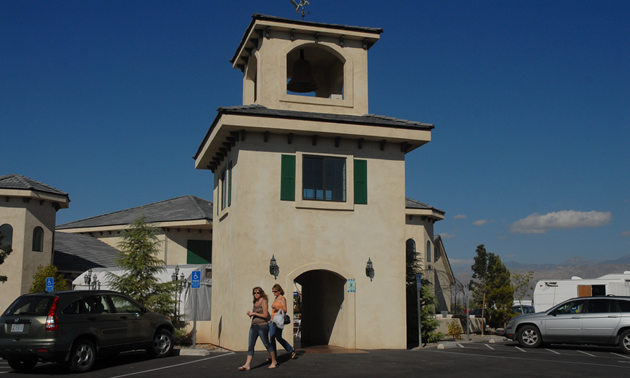 From 1980 to 2010, the population of Pahrump, Nevada, grew from 2,000 to over 36,000 and the community is now known as an exurb of Las Vegas, just one hour to the east. There are more than 1,300 RV spaces available in Pahrump in addition to motel and hotel accommodation.
The community's tag line is "Your base camp to adventure." If you like fast cars and competition—even as an observer—the Spring Mountain Motor Resort & Country Club will be an irresistible draw. This professional driving school for high-performance drivers and vehicles has two tracks where wannabe race-car drivers may test their skill—but only after three days of classroom instruction—or ride the track with a pro driver. Non-members of the club are welcome in the classroom and may use their own or the club's cars.
For a tamer but no less thrilling experience, the surrounding desert is full of possibilities. The China Ranch Date Farm, a working farm that has served as a setting for a number of movies, is located across the border in California, one hour from Pahrump. An on-site bakery sells delicious products, and the gift shop is the trailhead for a number of popular hiking trails.
The Spring Mountain National Recreational Area and the Ash Meadows National Wildlife Refuge are gorgeous nearby nature preserves, and the Nopah Vista Range offers seven official trails for hiking.
For more hikes and photo opportunities, consider nearby Death Valley and its famous Golden Canyon, Zabriskie Point and Artist's Palette, and the ghost town of Rhyolite.
The amenities and activities available in and around Pahrump appeal to a wide variety of interests. An annual event that has gained widespread attention is the High Desert International Film Festival, a four-day event held during the Memorial Day weekend in May, involving wine, music and short films in many categories. For the first time, in 2014 the Memorial Day weekend will also feature Art & Sol, a showing of paintings and other art.
There is golf available year round at a number of courses set like oases in the desert terrain; the Mountain Falls Golf Club course is especially beautiful at sunrise and sunset. For great local food and drink, the Pahrump Valley Winery and Sanders Family Winery are good places to visit, and the town itself offers a wide range of eateries.