Top things to see and do in Langley
A laid-back community surrounded by big city amenities, Langley is a convenient place to go RVing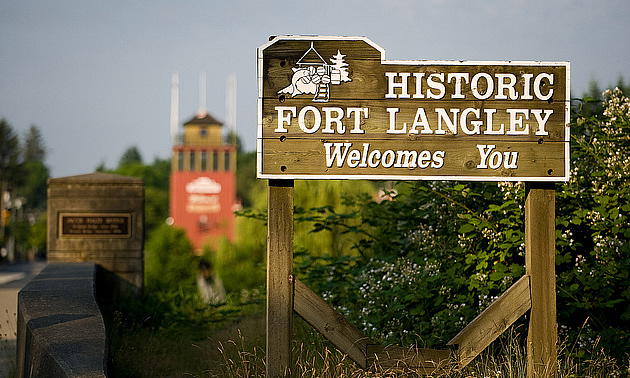 RV travellers will appreciate the mix of outdoor attractions and indoor entertainment in Langley, B.C. Set aside some time for these fun things to see and do while you're in the vicinity.
1) Fort Langley National Historic Site
Perhaps the most famous local attraction, Fort Langley National Historic Site offers dining, shopping, special events and the chance to explore a booming heritage village. Be sure to check out the BC Farm Machinery and Agricultural Museum while you're there.
2) Cascades Casino
With all your favourite games, from slots to card tables, Cascades Casino is a fantastic place to experience Langley's nightlife. Enjoy live music, comedy and other performances, or get something to eat or drink in a fun-filled lounge environment.
3) Canadian Museum of Flight
At the Canadian Museum of Flight, visitors can enjoy interactive exhibits and displays of aircraft from Canada's rich aviation history. Pick up a souvenir from the gift shop, and stop by each time you're in town, as the exhibits are updated regularly.
4) Mountain View Wildlife Conservation & Breeding Centre
The staff at Mountain View Wildlife Conservation works hard to foster public education on endangered species, by offering educational guided tours of the scenic 300-acre facility. Please be aware that tours must be booked in advance, as the centre is not open to the public without an appointment.
5) Gabby's Country Cabaret
Another place to go when you want to unwind is Gabby's Country Cabaret. This Western-themed saloon hosts an array of musicians and other entertainment, and even has karaoke night on Wednesdays. Sit back and enjoy the show!