Homegrown in Jaffray
Home-grown goodness to consume while you're camping near Jaffray, B.C.
by DaleAnn Shellborn —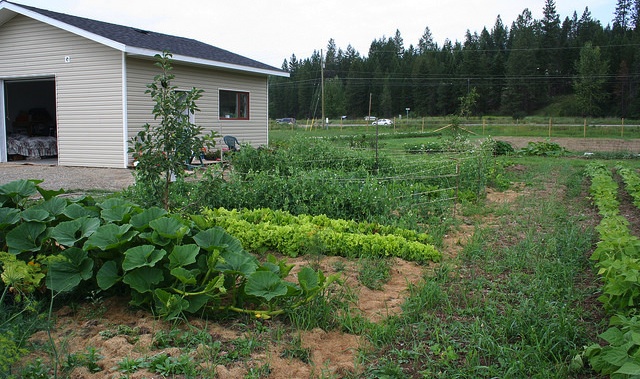 RVers are attracted to British Columbia's southeast corner because of its mountain scenery and beautiful lakes. Lake Koocanusa especially has become an extremely popular place to enjoy the hot summer sun. And if you're craving some home-grown goodness to consume while you're camping, check out these two stops:
Jaffray-Baynes Lake Farmers Market
This market is located just a stone's throw from Kikomun Creek Provincial Park and is a well-established summer event. Campers and locals converge on the area around the Baynes Lake Community Hall every Saturday morning from 9:00 a.m. to 12:30 p.m. to purchase all kinds of locally grown fruits and vegetables.
Also popular are local eggs, honey and handicrafts. Organizer Doug Lyons said market goers should arrive early if they want the best selection of home baking, including bread, cinnamon buns and cookies.
This year's farmers market season begins Saturday, June 20, 2015, and continues all summer until Labour Day.
Corner Veggies
Vegetables grown naturally without the use of any pesticide or herbicide are available all summer long at Corner Veggies, a market garden located at the corner of Highway 3 and the Jaffray-Baynes Lake Road. As vegetables reach their peak, they are offered for sale fresh-picked and ready to enjoy.
The farmers regularly set up shop every Thursday, Friday and Saturday, but if the gate is open, stop by—there may be something sprouting. Corner Veggies also accepts large annual orders for produce such as potatoes and cabbage.