Exploring the alpine town of Kimberley
Kimberley, B.C., has more than a giant cuckoo clock and former local Gerry Warner knows where to find all the favourite places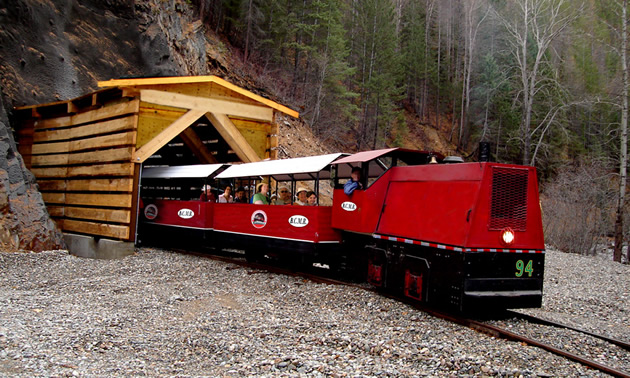 After calling Kimberley, B.C., home for a decade before moving to Cranbrook, Gerry Warner has figured out everything he likes best about this alpine town in the Kootenay Rockies.
"It's a small, laid-back, mountain resort town. Life is a bit slower," said the Cranbrook city councillor.
Just because the pace is relaxed, however, doesn't mean that Kimberley isn't chock full of things to do. The first thing on any visitor's list is likely to be the Kimberley Underground Mining Railway. This tour is a scenic ride in a unique tourist train, but is also an opportunity to learn about Kimberley's past as a mining town. You'll even head underground and learn about the Sullivan Mine's long and productive history, including a look at the life of a miner and the process of hard rock mining.
At the centre of Kimberley is the Bavarian-themed Platzl—a walking area with restaurants, shops and souvenir stores. It's worth a stroll, but there are also plenty of places to enjoy Kimberley's abundant nature as well.
The NorthStar Rails to Trails is a former railway track, now a paved path that connects Kimberley with the city of Cranbrook. It's open to both bikers and walkers who want to explore any stretch of the path. The Lions Trail, which connects Kimberley to the suburb of Marysville, is another favourite. Warner describes this walking trail as a wilderness experience right in town among diverse forests and a creek. Also, the Kimberley Nature Park is an 800-hectare urban park with hiking, walking or biking for just about everyone.
As a ski-resort community in the winter, Kimberley quiets down over the summer months. However, the Kimberley Alpine Resort is still a good place to visit with an attractive new conference centre that hosts events and Trickle Creek Golf Resort within easy walking distance. You can also hike up the hill, sticking to winter ski trails, for an excellent view and, with a little luck, a handful of huckleberries.
Is all this walking or hiking making you hungry? Nina's Hillside Garden & Teahouse is a seasonal favourite with—surprise—backyard paths and a glorious garden. Warner suggests Our Place for breakfast and lunch with its interesting decor, calling it the local community gossip centre. And BJ's Restaurant and Creekside Pub is a popular stop with a pleasant balcony overlooking Mark Creek.
It seems you can't get away from the outdoors in Kimberley by following Warner's suggestions. But, then again, why would you want to?