Mmmm honey
Love honey? Then zip out to Doughty Apiaries, run by John and Laura Doughty
by Lisa Crane —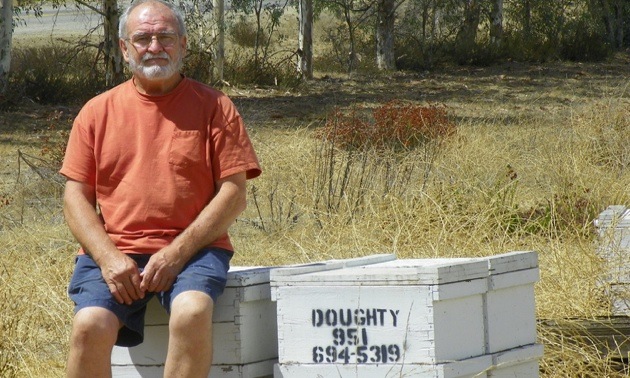 Love honey? Then zip out to Doughty Apiaries, run by John and Laura Doughty in the wine country of Temecula, California, 143 kilometres from Indio.
Honey, wax and pollination is what life is all about for this family. They have some bees on their property and at other locations.
"We just move them around to wherever they can make a living," said Laura.
"John has been doing this a long time," she said. "When I met him in 1971, he already had some hives—and eventually he decided to be a beekeeper full time."
Laura said it just grew from there into a pretty good business, and when they moved to Temecula they started selling their honey to the Sioux Honey Association.
"It is nice to have repeat customers enjoying the products," said Laura. "We have people coming here from all over to sample wine in the wine district and pick up a supply of honey for a few months.
"John also does a pollination service on almonds in the early spring," said Laura. "There are thousands of acres of almonds that need to be pollinated by honeybees. They are brought in from all over the country for about four to six weeks."
The Doughty's honey varieties include Western Buckwheat, Sage (Laura's favourite), and Wildflower and Citrus. It is available raw or as liquid or comb honey. Laura said it isn't strained or heated and is clean, good honey. They are very proud of it.
"As well as the honey, we sell wax from the house in chunks," said Laura.
The Doughtys welcome visitors to their farm to taste their honey on most business days until dark, and encourage people to phone in case they have gone out for a while.