Top things to see and do in Idaho
See all the RV-friendly attractions that the state of Idaho has to offer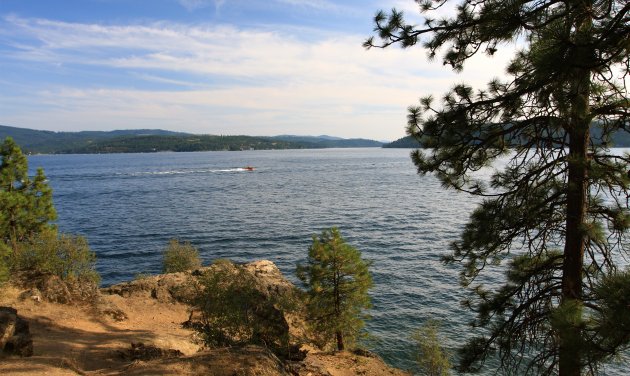 Idaho has attracted tourists from all over the world, with its stunning outdoor attractions and entertainment to delight all age groups. These are just some of the places you can see during your Idaho RV adventure.
1. Coeur d'Alene Lake
Garnering rave reviews from Trip Advisor, this peaceful lake is prime territory for fishing, boating, hiking, parasailing and other water-centred activities. If you really want the best views, book one of the daily scenic cruises. You can enjoy the luxury of a climate-controlled boat with two decks for sightseeing and wildlife viewing, full bars, helpful staff, and both indoor and outdoor areas. You might even cruise alongside the world's only floating golf green.
Enjoyable in a very different way, the Old Idaho Penitentiary gives a darkly fascinating glimpse into the history of Idaho's justice system. The penitentary was active more than 100 years ago, and guests can tour 30 historic buildings to see firsthand some of the places where Idaho's worst criminals used to reside. There are special exhibits and programs featured throughout the year.
Seeking rest and relaxation amidst natural wonders? Check out the Lava Hot Springs Mineral Pools, located at 430 East Main Street in Lava Hot Springs, Idaho. Open 363 days a year, these pools feature all-natural mineral water without any added chemicals, and no sulfur or odour. There is a 20,000-gallon stone-lined pool that has water just a bit cooler than that in the main areas, and a new hot pool with a snow melt system, cold water deck shower and canopies to shelter you from sun and rain. The natural temperature of the main pools ranges between 102 and 110° F.
While you're there, you can top off your perfect relaxation holiday, and get a massage from the on-site licensed massage therapist.