Get acquainted with the heart of Hope
You won't have to keep your fingers crossed, because a visit to Hope won't disappoint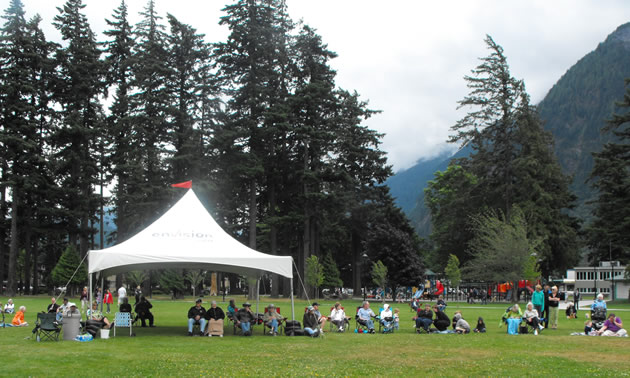 A small town like Hope, B.C., offers a great opportunity for anyone on the road. It is an ideal place to explore, unwind and get a personal feel for the heart of the community. People are friendly, driving is minimal and life just seems to move at an easier pace.
Did we mention parking? In Hope it's free, plentiful and, with a little inside knowledge, easy to find. Just head to the Park Street side of Memorial Park to find a place for your rig. The location couldn't be better, since Memorial Park is an entire city block of casual outdoor space. During summer Sunday afternoons, you'll even be able to take in one of the weekly Concert in the Park performances.
Immediately adjoining Memorial Park is Wallace Street. This wide street offers lots of shops, restaurants and cafés. A unique feature is the abundance of chainsaw carvings that can be found in the area. Hope began collecting these pieces of art in 1991. The town now features more than 50 of them, many of which were carved by local artists. You can pick up a walking-tour map of the carvings from the visitor centre and admire to your heart's delight. At the end of the street, visitors can get a prime view of the Fraser River, perfect for any aspiring photographers.
Hope also offers a couple of events that will appeal to your inner he-man—and women can enjoy them too. A strongman competition and car show take centre stage on July 1. Wait until August and you'll be able to watch a live carving competition, which takes place at the same time as a motorcycle show and shine. These are great opportunities if they cater to your particular interests, but offer a good time to anyone who attends.
Yes, Hope's central core offers lots of fun with a small-town feel.