Top things to see and do in Hinton
This Alberta town is abuzz with activity—perfect for RVing visitors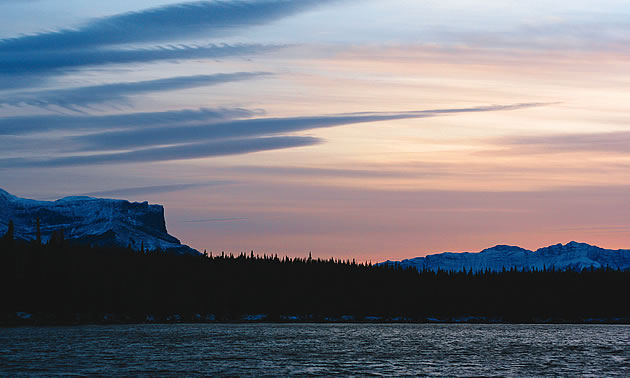 A trip to Hinton never fails to impress. With its music festivals, attractive natural areas and wildlife, this community will appeal to nearly any visitor's taste.
1) The Beaver Boardwalk
This attraction consists of a wooden pathway that allows you to walk through the wetlands, and see a functioning beaver dam. There is seating along the way so you can stop and take it all in.
2) The Föhn Festival
Have a true multicultural experience at Hinton's signature event. See music, dancing and other world-class entertainment at this festival, which takes place in Hinton's Green Square each year. There is also ethnic food sampling, vendors, kids activities and more.
3) Dr. Duncan Murray Recreation Centre
A deluxe facility, this centre has a swimming pool, steam room, hot tub, sports courts and more. Relax in style after a day of hiking on the trails.
4) The Mary Reimer Memorial Rodeo
Take the family out for some rodeo fun—this event takes place every summer, bringing with it a wide array of classic rodeo events and competitions. Stick around for live music and other entertainment.
5) Wild Mountain Music Festival
This popular musical celebration has everything from a beer tent for the adults, to a kids area for the youngsters. Musicians of top calibre take the stage, and there is plenty of RV and tent camping available on site. For more information, visit the festival website.