Top things to see and do in Gravelbourg
Gravelbourg's charm makes it a special place for RVers to stop and visit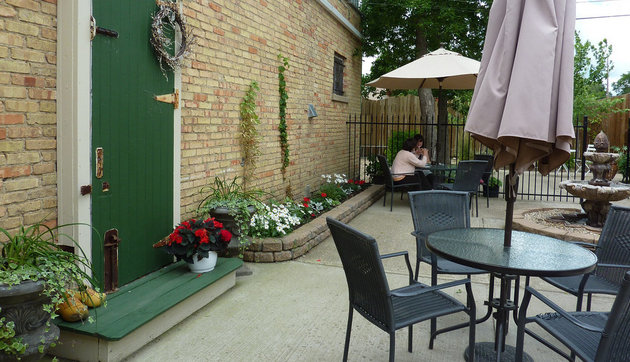 Gravelbourg is a Saskatchewan town like no other. It has historic significance, bilingual heritage and architecture that makes it stand out as an intriguing place to visit. Here are some of the top attractions to take in during your stay:
Located at 300 Main Street, the Gravelbourg & District Museum invites you to step into the past. The museum is open year-round by appointment; summer hours are Monday to Saturday, 9 a.m. to 6 p.m. and Sunday, 12 p.m. to 6 p.m. Admission is $5 per person.
Here you can learn about Gravel family history, peruse Dr. Soucy's medical collection, view famous photos and artwork, or check out the renovated upstairs area. The second floor offers 3,000 square feet of exhibit space, 12-foot ceilings and an array of historically valuable items for guests to look at.
Starting at the museum, you can take a 45-minute guided tour of the Co-Cathedral for $10 per person (this price includes museum admission). Groups of 10 or more should call ahead to book a tour, at 1-306-648-2332.
2.) Centre Culturel Maillard
Built as a tribute to Gravelbourg's Francophone heritage, the Centre Culturel Maillard is also a good place to stop and get tourism information, including the details on upcoming local events. It houses the local library, Gravelbourg's official tourism bureau and the Francophone community radio station, CFRG 93.1FM. You can also enjoy free wireless Internet here. To find out more, call 306-648-3103.
Perhaps the most famous attraction in Gravelbourg is its annual Summer Solstice Festival. Taking place each year in June, this event incorporates a free street fair, international food festival (admission is $5 for ages six and up), a parade and a day full of live musical performances. The music festival portion takes place in Soucy Park - admission is free for ages five and under, $5 for ages five to 12, $15 for ages 13 to 18 and $25 for anyone 19 or older.