Historical tourism in Gravelbourg
This history-rich Saskatchewan town has its share of heritage attractions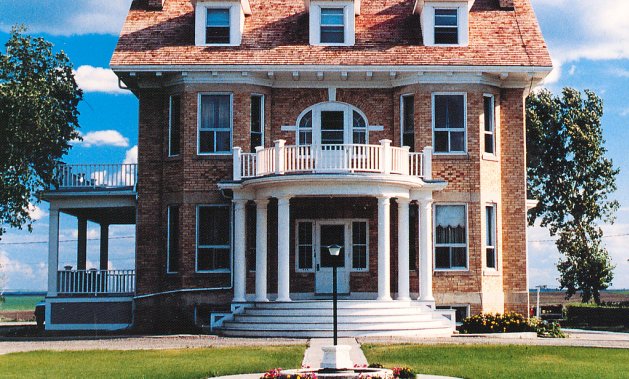 Embracing the past has never been more intriguing! Gravelbourg is a quaint Saskatchewan town that boasts numerous heritage sites, all of which make for appealing tourist attractions. Next time you're in the area, stop by one or all of these locations, and get a taste for the years gone by.
The Historic Bishop's Residence
This cozy bed and breakfast is a community landmark, having once been home to the diocese's bishop. Much of the original woodwork remains intact, making it an exciting place to visit for those interested in old-style architecture. This establishment is situated right beside the Lady of the Assumption Co-Cathedral, one of Gravelbourg's most famous attractions. Built in 1918, the cathedral is a designated national historic site, and was constructed in classical revival style.
Main Street Gravelbourg
Even just taking a drive or walk down the middle of town is an enriching experience. Beautifully restored heritage buildings make up the downtown area, with charming European-style shops lining the street. There is also the retired railway station and grain elevators, which are steeped in history and make for terrific photo opportunities. Heritage Walking Tour guide books can be purchased at selected businesses in Gravelbourg.
If you want to find out more about Gravelbourg's past, the Gravelbourg & District Museum is an important place to stop. See old photographs, medical collections, multimedia exhibits and other features.