Best restaurants in Gravelbourg
In this quaint Saskatchewan community, you can find a world of interesting cuisine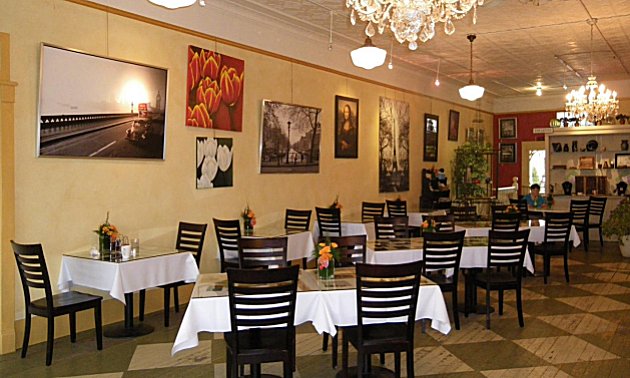 Gravelbourg is an appealing little community and there are several noteworthy bistros and eateries dotted throughout the town. Here are some of our top choices that you should visit while you're there.
Café Paris
Worldly cuisine meets Saskatchewan charm, at Café Paris. Here you can sip on an Italian soda and choose from a menu that includes gourmet sandwiches, specialty paninis, wraps and freshly made salads. Given this restaurant's relaxed atmosphere and quality cuisine, you really can't go wrong.
The Mayfair Inn
Another great spot with delicious food, the restaurant at the Mayfair Inn is sure to please. Their soups are especially tasty, so you might want to order a bowl in addition to one of their heartier choices. To reach the Mayfair Inn, call 306-648-2888.
The Snack Shack Restaurant
At the Snack Shack Restaurant, you can find a range of different dishes to satisfy your appetite. Bring your friends and have a feast before heading to the next Gravelbourg attraction. To find out more, call 306-648-2222.
Peking Garden Family Restaurant
For an Asian-inspired meal with the family, consider the Peking Garden Family Restaurant. You are sure to find something on the menu to suit any palate.
The Main Street Inn
If you're looking for a place in Gravelbourg to sit down and have a few drinks and a bite to eat, the Main Street Inn is an ideal place to stop. For more information about this establishment, call 306-648-3550.