Natural treasures near Fort St. John
The Muskwa-Kechika Management Area has protected wilderness spaces where one can see a variety of wildlife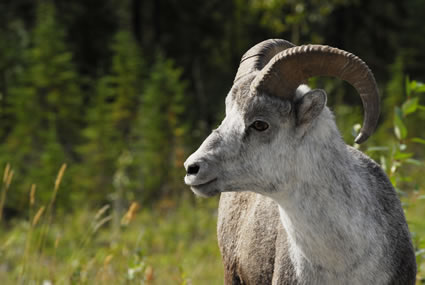 If you are looking for the raw beauty that British Columbia is known for and biodiversity in a region filled with wildlife, natural resources and isolated wilderness, then the Muskwa-Kechika Management Area near Fort St. John should be on your must-visit list.
Named for the two major rivers, Muskwa and Kechika, that flow through it, this area is unique because of its size—6.4 million hectares—and because it was created following a world-class management model to ensure that the natural resources will be secured for the people of British Columbia and the local residents in the future. The Muskwa-Kechika Management Area was established to serve as a model that balances the activities of people—whether it is resource extraction or tourism—with conservation of the wilderness.
Journeying into the wilds
The Alaska Highway north of Fort St. John provides access to provincial parks within Muskwa-Kechika that offer backcountry recreation for people who wish more of a challenge. Remote areas can be reached on horseback, or by boating, ATVing or hiking.
However, there are also places accessible to all kinds of vehicles; the range of recreation includes camping, hiking, fishing, river rafting, kayaking, backpacking and, of course, wildlife viewing. Bring your camera, because the raw beauty in this region will astound you—and friends back home will enjoy the photos of hoodoos shaped by water erosion and other natural majestic wonders.
Local guides are available and going out with a guide is sometimes the best method for visitors to connect with the wilderness. This way, outdoor enthusiasts can also enjoy the benefits of exploring some of the guiding areas that have been passed down from one generation to another.