Fort Nelson has vibrant farm culture
In summer Fort Nelson has almost 24 hours of daylight, making for an excellent growing season for community gardens and the outdoor market.
by Karen Kornelsen —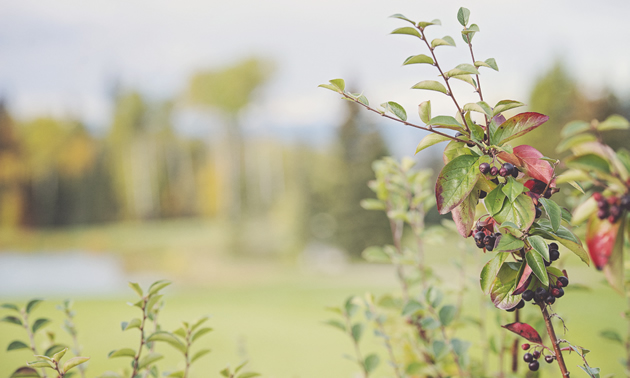 Northern B.C. communities are known for their harsh, cold winters, but places like Fort Nelson also enjoy a fertile growing season from May to September, with hot temperatures and lots of sunlight. With 24 hours of sunlight, things here grow fast.
Bev Vandersteen is the executive director of the Fort Nelson and District Chamber of Commerce. According to her, agri-tourism is starting to make inroads into Fort Nelson. The region has an agricultural association and is definitely seeing an increase in agriculture in the area.
"Fort Nelson hosts a very active and great little farmers market," Vandersteen said. "The Fort Nelson Outdoor Public Market runs from May to September and features plenty of locally grown produce, baking, eggs and organic meat. Although the growing season is shorter than a lot of areas, it's a really great growing season because we have almost 24 hours of daylight. Things grow very quickly here. There's also a man that even grows concord grapes, used for wine and jellies, which is quite incredible."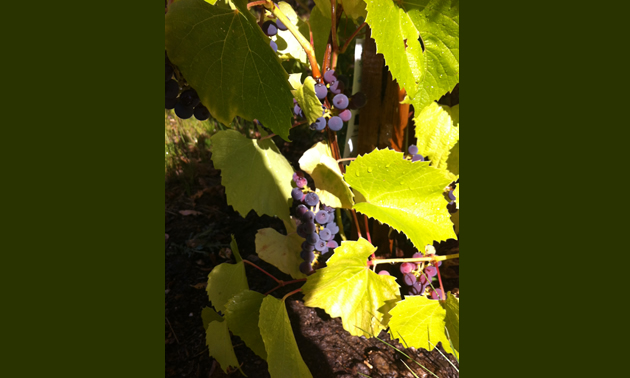 There are lot of ways to enjoy the agriculture of the region, from the farmers market to the community gardens to foraging for the wild berries and mushrooms that are plentiful in the area.
Local specialties
Checking out the Fort Nelson Outdoor Public Market is a great way for RVers to experience all the wonderful things grown in the area. You can find baking, produce, eggs, preserves, jellies and more. Vandersteen said there's a great local honey producer as well, who sells honey products at the market and at the visitors' centre. Danny Soles is a local who raises organic beef and also sells his products at the market. Soles is the head of the agricultural association and is the biggest producer in the area of both produce and organic beef. He's also quite active in the local community gardens. Finally, there's even a gentleman who does worm composting and sells this at the market as well.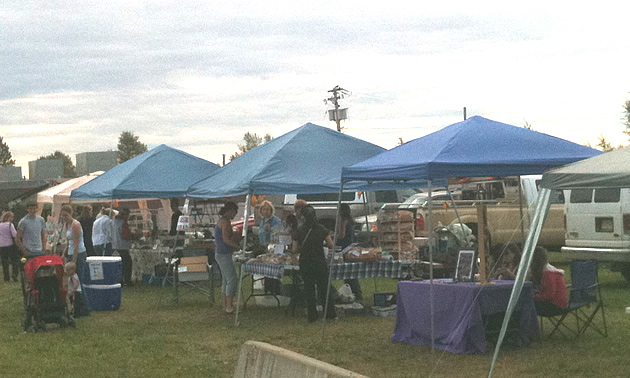 Community gardens
In Fort Nelson there are two vibrant community gardens where locals can grow whatever they choose. Spots in the community gardens are free and, with quite an abundance of products, locals like to share what they grow.
Vandersteen said tourists are more than welcome to tour the community gardens. Just head down to the visitors' centre and you can get set up with someone to take you. It's a great way to see what the locals are growing.
In the wild
Since Fort Nelson is located in boreal forest, there are lots of wild forest products to discover as well. RVers can forage for saskatoons, raspberries, strawberries, rosehips and high and low cranberries. Locals also pick mushrooms, especially in areas that experienced a fire in the last few years. Vanderseen said there are lots of edibles that First Nation use, like moth berries, spruce tips, birch, etc.