Activities and artifacts in beautiful Fort Nelson
This hospitable northern destination has a great deal to offer RVers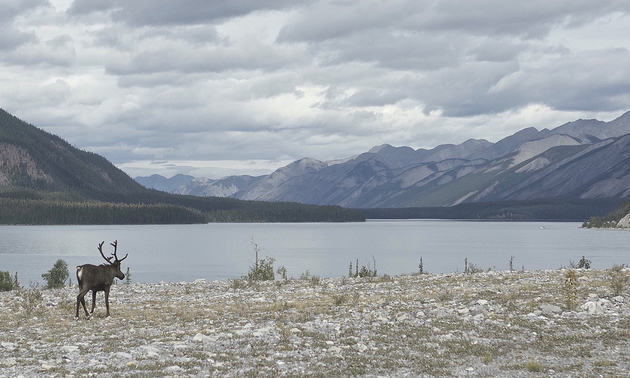 Fort Nelson is one of those northern destinations where everyone is greeted with a smile. But its friendly residents are only part of the appeal. RVers love to go camping in Fort Nelson during the warmer months, due to its unique attractions and inspiring wilderness scenery.
This is a smart place to begin your Fort Nelson adventure, as the local visitor information centre has all the information you need to find the perfect activity for you and your travelling companions. The centre is operated by the Fort Nelson and District Chamber of Commerce, on behalf of the Northern Rockies Regional Municipality. You can find it at Mile 300 on the famous Alaska Highway. The staff there is knowledgeable and everyone there has an intimate connection to the local community and its culture.
In addition to providing tourist information (including maps, brochures and other helpful resources), the centre also has a space where local artists display their work. Some art pieces are available for purchase, and you can also shop for souvenirs to remember your trip by.
If history is your passion, the Fort Nelson Heritage Museum will make your day. It is situated just west of the Mile 300 milepost, and boasts an impressive variety of items.
The museum started with a collection of antique cars and trucks, hence its transportation theme. It's grown over the years to incorporate antique tools/equipment, vintage household items, taxidermy work (check out the albino moose), and historic buildings that you can examine. There are smaller collections in the main building, which include mineral samples, and other eclectic items from the community's past.
You can also see the monuments and memorials of those who built the Alcan Highway, and learn more about the hardships they endured in the process.
Do you have time for more quirky northern fun? Pay a visit to Trapper's Den Wildlife Emporium. There are locally made First Nations arts and crafts for sale, or you can purchase northern souvenirs, giftware and clothing. This is also the place to go for current information on hunting, trapping and fishing in the area.