Main Street attractions
Find out where the action is in this appealing Arizona town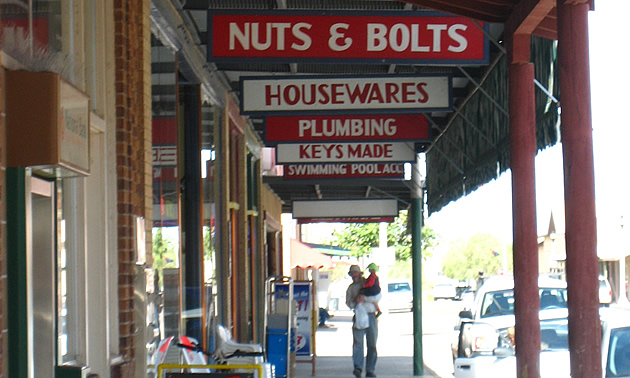 Preserved in time, the historic Main Street in downtown Florence, Arizona, is where most of the action is for both locals and visitors. Although Phoenix and Tucson are each 45 minutes away, Florence maintains its independence and its own unique charm. As one of the oldest towns in Arizona, Florence has a downtown that has been recognized as a National Heritage District, with authentic and functioning buildings that house delightful shops and tempting restaurants.
In Florence, which was founded in 1866, Main Street has always been the place for locals to gather and find everything they need—and this is true even today, according to Jennifer at the local tourism office. Mixing in with the visitors are local citizens going about their daily business on the notable Main Street and throughout downtown. It`s definitely the hub of Florence and where everything is happening.
Whether you are shopping for an undiscovered treasure or antique, on the search for a beautiful piece of jewellery or simply doing your laundry, this vibrant area has it all. Attending the bank, buying insurance or getting fitted for new eyeglasses are all possible here. There`s even an interesting hardware store that sells everything from nuts and bolts and plumbing supplies—and you can have new keys cut here too.
If you want to know what is happening in town, head to the Florence Visitor Center at McFarland State Historic Park; at the centre you can pick up free information on local attractions and see exhibits showcasing the history of this active community. Originally the site of the old courthouse, the park has significant historical value for the people of Florence and, of course, for visiting history buffs.
Florence's charming and historic Main Street has everything a traveller needs, with a little bit of charm thrown in to make it even more interesting.