Take the scenic route
Learning about Fairmont Hot Springs couldn't be more exciting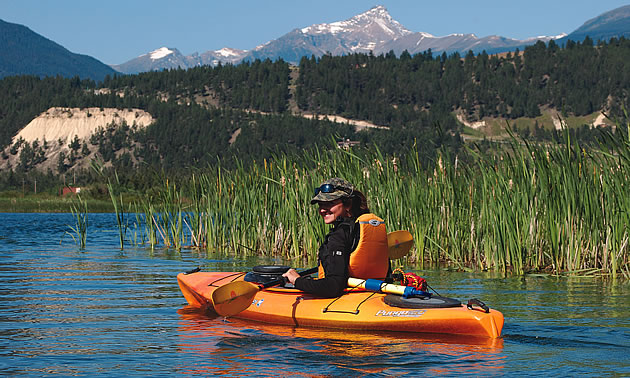 Given its reputation as a resort community, Fairmont Hot Springs is an obvious choice for a restorative getaway. But after you've spent some time in the healing mineral waters, you can take the opportunity to learn more about the area by embarking on one of the scenic outdoor tours.
Andi Dzilums, manager of BC Rockies Base Camp, suggested two of the best ways to learn about Fairmont Hot Springs. One is to explore the trails and attractions at your own pace with the help of information and maps available at BC Rockies Nature Connection in the Fairmont Hot Springs Resort lodge.
Another way is by taking one of the guided tours offered by BC Rockies Adventures, also available at the resort lodge. The tours are led by experienced naturalists who can educate participants on everything from local history to geology.
"These fun and informative tours help one connect to the culture of Fairmont Hot Springs," said Dzilums. "Tours include walking, hiking, biking, kayaking, horseback riding and canoeing."
Visitors will want to check out the famous hoodoos, located a short drive from Fairmont Hot Springs. These massive sandstone pillars are a natural wonder with both fascinating geological explanations and colourful First Nations legends associated with their evolution.
You can also tour the sights around Columbia Lake Provincial Park, the Columbia River and the Columbia Wetlands.