Top things to see and do in Fairbanks
A testament to Northern hospitality, Fairbanks welcomes visitors with open arms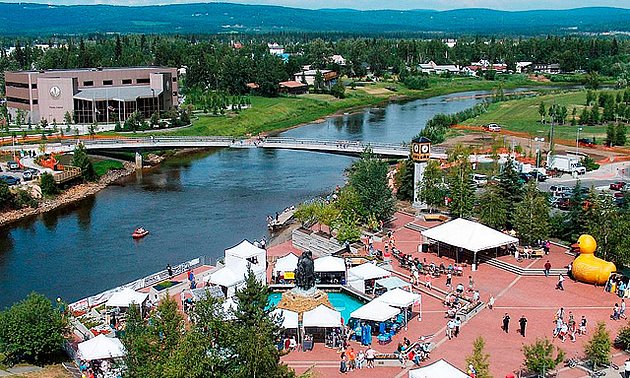 Travelling up north is always an adventure, but communities like Fairbanks make it even better. If you have the pleasure of RVing in this Alaskan city, you might want to add these items to your itinerary.
1) Creamer's Field Migratory Waterfowl Refuge
With its year-round educational programs, Creamer's Field Migratory Waterfowl Refuge is a terrific place to take the family. Stop by in late August for the annual Sandhill Crane Festival, where you can enjoy nature walks, wildlife photography and drawing workshops and other fun activities.
2) Running Reindeer Ranch
Just north of Fairbanks, you can have a one-of-a-kind experience at Running Reindeer Ranch. As the name suggests, this ranch is populated by a family of hand-raised reindeer who love to meet new guests. You can visit them on the farm, or even take a hike with them through the woodland terrain.
3) University of Alaska Museum of the North
At this northern-centred museum, guests can learn about art, history, science and everything else you could imagine. Check out the bugs in the entomology collection, fossils in the archeology collection, and visit the ethnology collection to see items crafted by First Nations people from the area.
4) The El Dorado Gold Mine
Get gold fever at the El Dorado Gold Mine. Kids of all ages can try their hand at gold panning—and afterward you can visit the Cook Shack to have your gold weighed, and learn how to make interesting keepsakes with your new-found treasures. There is plenty more gold-themed action to be enjoyed here as well, including a ride on a replica of the Tanana Valley Railroad.
5) Fountainhead Antique Auto Museum
If you love vintage automobiles, Fountainhead Antique Auto Museum will enthrall you. You can book a guided tour of the museum and even a combined boreal forest tour that involves a guided stroll through the museum followed by a nature hike around Wedgewood Wildlife Sanctuary with trained naturalists.