And the living is easy
There is so much to love about the beauty and lifestyle of Eureka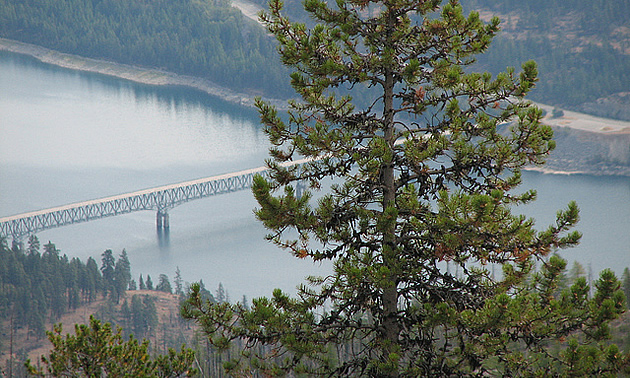 There are plenty of reasons for people to spend some time in and around Eureka, Montana. The community offers a fine variety of amenities and attractions, including shopping, historical information centres, eateries, golf courses, a couple of summer rodeos, weekly farmers markets through July and August and the famous Eureka Quilt Show held annually in early August.
For those who love the water, beautiful Lake Koocanusa is an easy 10-minute drive from Eureka; the lake boasts over 400 kilometres of accessible shoreline, with beaches, bays, coves and resorts. Picnicking, fishing, swimming, boating—even houseboating—are all popular summertime activities on Lake Koocanusa. The Libby Dam, about 50 miles from Eureka, is a must-see for first-time visitors to the area.
Almost 80 per cent of Lake Koocanusa's shoreline—which extends from 77 kilometres (48 miles) south of the Canadian border to 68 kilometres (42 miles) north of it—is state or Crown land, providing habitat for wildlife including many species of birds. With an abundance of sheltered, sandy beaches and several marinas on the southern shores of the lake, the area near Eureka is perfect for picnicking, camping, fishing and enjoying water sports.
Other fun options
There are other smaller lakes close to Eureka. Just five miles away is Sophie Lake, a day-use-only site ideal for afternoons in the sun or on the water. Also near by are Glen Lake and Dickey Lake; these waters range in colour from Caribbean green to deep, icy blue. These and other lakes near Eureka—including, of course, Lake Koocanusa—provide wonderful fishing and boating opportunities, and have campsites for tents and RVs.
The Eureka area is often referred to by the locals as Montana's Banana Belt because of its mild microclimate. With lots of hiking and cycling trails, lakes small and large, wildlife and birds to watch and fish to catch, the Eureka area is a paradise for those who love the outdoors.