Take a wine tour through Eugene
Tasteful touring
by Kimberly Schoenberger —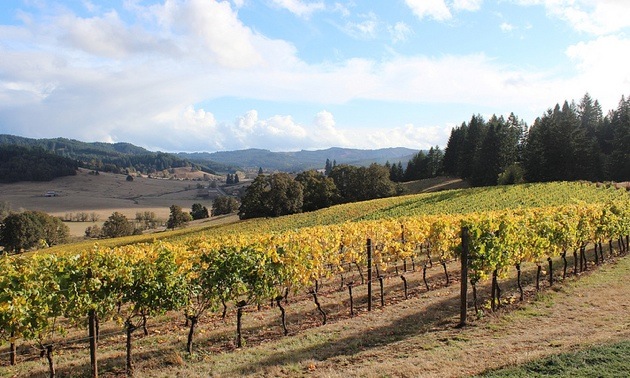 If you're looking for a classy wine-tasting journey that will tingle your tastebuds, the Oregon city of Eugene is the perfect place to begin.
"There's a 57-mile loop that starts in the Eugene area, then goes all the way to Cottage Grove and back around," said Joe Bertram, manager of Premier RV Resorts. "There's about 12 vineyards in total."
Wine-touring, sometimes called enotourism, is a popular activity in Oregon. The state is known for this refined enterprise on an international scale, with visitors from all over the United States, Canada and overseas coming to taste the rich Oregon wine. In particular, Eugene is one of the top destinations.
"We're one of the areas in Oregon that's most defined with their wine," said Bertram. "There's a huge amount of vineyards here. It'd be hard to recommend just one."
Sweet Cheeks Winery and Vineyard
Eugene's plethora of high-quality vineyards certainly makes choosing a personal favourite difficult, but Bertram said that Sweet Cheeks Winery and Vineyard is "one of the best."
Sweet Cheeks has been open as a public winery since 2005, though the history of its grapes and vineyard date back to the 1970s. The winery offers a charming atmosphere in the valley of Southern Willamette, just a few minutes from downtown Eugene.
Something truly unique about the vineyards of the area, including Sweet Cheeks, is the cooperation that occurs between each respective business. Many of the vineyards have strong relationships with one another and work together to expand beyond exclusively estate-grown blends in order to create a wider variety of fine wines.
The vineyards throughout the area have many activities to offer their visitors, from tasting to vineyard walks. Some even allow visitors the opportunity to partake in the hands-on experience of processing or harvesting.