Heating up in El Mirage, Arizona
Things to see and do in one of the sunniest places on earth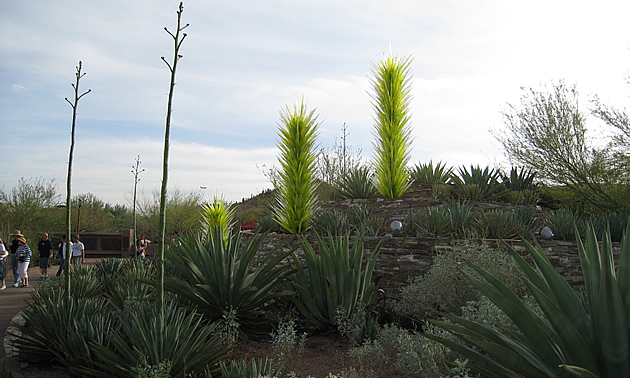 With a yearly average of 297 sunny days in El Mirage, Arizona, it's not difficult to understand that any type of water fun or activity is appreciated. The town is located on the usually dry Agua Fria River, so visitors to the area quite often seek out the nearby Lake Pleasant and White Tank Mountain regional parks. Infrequent heavy torrential rains have poured down over the ridges and terrain, causing a series of depressions, or tanks, in the granite rock below. It makes for an interesting destination choice.
One of the largest lakes in Arizona
A short distance north of El Mirage is Lake Pleasant, a water recreation destination for everyone searching for the perfect place to launch their boat and do a bit of water-skiing or fishing. The two marinas provide boat and houseboat rentals, fuel and anything you may need for a day on the water. The pristine waters and large size of the lake allow for an abundance of recreational options.
Fish for a variety of sport fish including largemouth bass, white bass, crappie and striper bass. Ask the locals where the creeks feed into the lake, because this is considered to be the best place to catch a fish.
Although this lake is a boater's dream, it's still possible to have an amazing experience swimming, paddling or even parasailing. Campgrounds are plentiful, and if you are fortunate you may be able to have a shoreline campsite.
Can you drink water from a cactus?
A trip to the Desert Botanical Garden in nearby Phoenix is a perfect way to spend the day learning about unusual and spectacular plants, including giant cacti that don't require very much water to survive and grow. The living collections include over 4,000 species and approximately 17,000 individual plants in their natural setting. Take a self-guided tour or have a guide lead the way, giving you a unique and interesting experience.
Follow the scenic trails and observe the beautiful and dramatic displays of cacti and succulents, starting at the Desert Discovery Loop Trail when you enter the gardens. This is the best place to learn about these unique plants from around the world.
Take the docent-led tour and find out the answer as to whether you can drink water from a cactus and find out more about how plants survive when climate conditions are extreme.
If you would prefer to stay out of the scorching daytime heat, wait until the evening to visit the gardens and bring your flashlight. Touring the gardens at night is an exciting and interesting way to discover what takes place in the desert when it's dark.
El Mirage is said to be the gateway to the northwest valley of the greater Phoenix area; in the past it was mainly agricultural, but now this fast-growing city has much more to offer. RVers seeking an inviting community with plenty of recreational opportunities nearby are discovering this area as an excellent destination. Those seeking nice lakes for recreational use won't be disappointed, because there are many choices nearby.