Do you dare detour to Dawson?
Dawson City: Gold, diversity and severed toes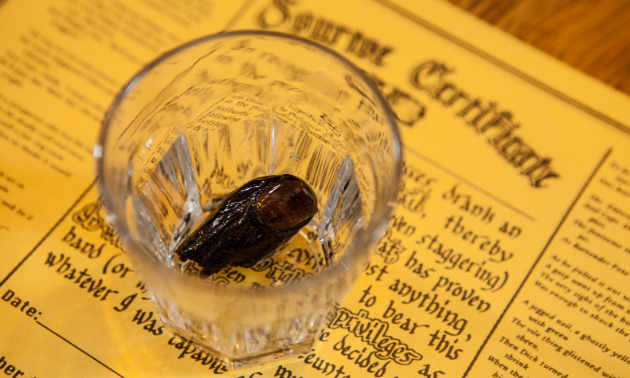 There's nothing quite like finishing off a customary bottle of booze in a foreign place. You may find a worm at the bottom of the bottle, scorpions serve as a complement to the alcohol in some places, but there's only one place that inserts a human toe in a drink—Dawson City, Yukon. The best little town in the north offers tourists a swig of its famous sour toe cocktail from the Downtown Hotel. "A guy found a toe in a cabin one day, then just started putting it in shot glasses and serving it to tourists," said Paul Robitaille, marketing events manager at the Klondike Visitors Association. "Thousands of tourists come and do it every year."
Besides the creepy factor, you may wonder where the city gathers all these toes. Fortunately, it's not from unsuspecting travellers. "People put them in their will and donate them," Robitaille said. "It's kept in salt, so it's like a petrified toe. It tastes like salt and booze more than anything. Some people can't stomach it but the majority do the toe."
Whether or not quasi-cannibalism fits into your idea of a good time, Dawson City is a Parks Canada national historic site and has plenty to see and do. "Dawson City looks like it's set in a Clint Eastwood movie," said Robitaille. "We have false front buildings, gravel streets and lots of saloons."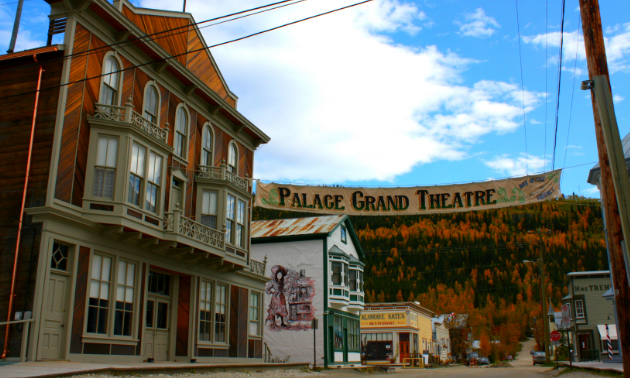 Gold rush
Dawson City retains the look and feel of the Klondike gold rush of 1898—one of the largest migrations of people in history. Walking down the street may feel surreal, as though you've been transported back in time by 120 years. Thankfully the amenities have been updated to the standards of a modern town so you don't need to take a shovel or leaves with you when you answer the call of nature.
Gold mining has endured the test of time within Dawson City. Instead of farms, there are about 90 family-run mining operations still active in the area. The Discovery Channel chronicles some of the exploits on the show Gold Rush, which is based in Dawson City. These miners use backhoes and heavy machinery, but city slickers wanting to pan for gold have the opportunity to do so.
Cultural melting pot
Dawson City isn't entirely blue collar though. "A lot of places that have had gold rushes died down and then an arts community came up in the place of it," Robitaille said. "Here in Dawson we have the arts community alongside the mining community. They're different personalities for sure. The quirkiness of Dawson comes from the various types of people that live here."
First Nations are another one of the people groups that populate Dawson City. "There's a vibrant First Nation culture here," Robitaille said. "There's no reserves here in the Yukon. We're integrated, we all live together. People embrace the First Nation culture as well as the gold rush culture that's here. It's a big part of what makes Dawson special."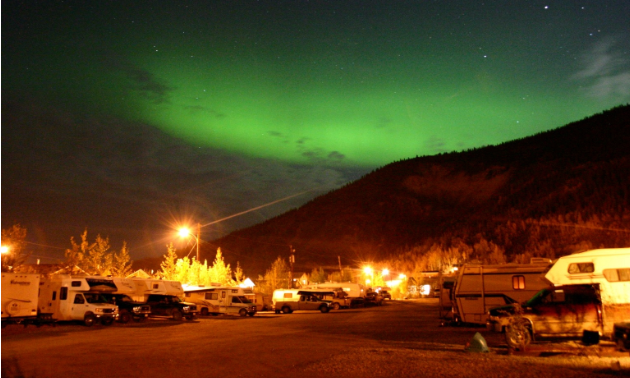 People groups aren't the only things that converge around Dawson City. The iconic Klondike and Yukon rivers intersect, as do the Dempster and Klondike highways. Your RV won't have any difficulty finding its way to Dawson City. Once you're within city limits, you'll have your choice of three RV parks, including one that's right in the middle of town. It's a pedestrian-friendly little town, meaning you can walk from one end to the other in 20 minutes.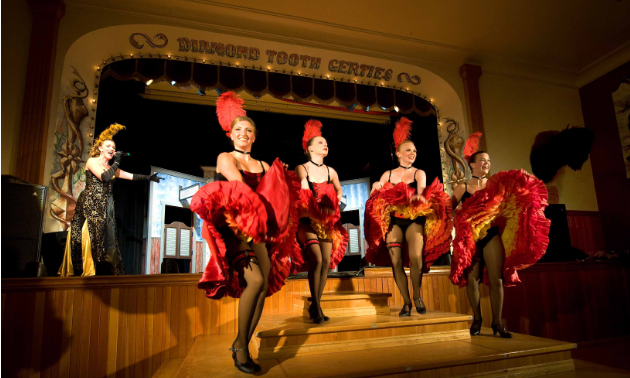 Aside from the aforementioned sites, you could attend the iconic music festival hosted in July, take one of 17 daily tours put on by Parks Canada, hike up to Midnight Dome, ride a paddlewheeler on the Yukon River or gamble at Canada's oldest casino—Diamond Tooth Gerties Gambling Hall.
"We dare people to detour to Dawson," Robitaille said. "Drive the Alaska Highway and add us as an extension of your trip. You gotta do Dawson Creek to Dawson City."