Top things to see and do in the Crowsnest Pass
There is unlimited appeal in exploring this tourist-friendly part of Alberta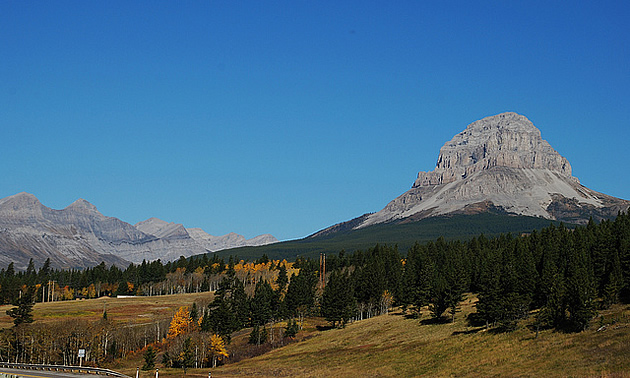 The Crowsnest Pass is one of Alberta's treasures, both recreationally and as a historical location. Visitors are sure to be enthralled with these top attractions:
1) Frank Slide Interpretive Centre
See a dramatic piece of history at this famous site, where a rock slide in 1903 caused the complete destruction of Frank, a small coal-mining town. The centre has informative exhibits and a 70-seat, high-definition theatre with audio visual presentations about this tragic event.
2) The Crowsnest Museum
Located in the old Coleman high school building, the Crowsnest Museum provides a solid introduction to local history. The museum staff offer guided tours of the facility, as well as a walking tour of downtown Coleman and a one-kilometre guided Miner's Path Hike (an easy stroll, and you can hear interesting stories along the way—be sure to bring a camera.)
3) Bellevue Underground Mine Tour
Taking the Bellevue Underground Mine Tour is an intriguing way to learn about the lives of early coal miners. Guests can walk through an underground section of the Old West Canadian Collieries mine, where there are authentic artifacts and information provided by interpretive guides.
4) Flummerfelt Park
As a starting point for scenic and historic walks throughout the Crowsnest Pass, Flummerfelt Park is a focal point of the area. During the summer there are water features at the park, and several markets and special events take place here, making it a community favourite.
Phone: 403-562-8833
5) The Roxy Theatre
With its restored vintage style, this Coleman theatre was built in 1948 and remains a centre for classic film festivals, afternoon puppet shows, musical performances and other events. Seating more than 300 guests, the Roxy attracts historians and theatre buffs alike.
Phone: 403-562-7999