Frank Slide story fascinates
One fateful night, over 82 million metric tonnes of rock crashed down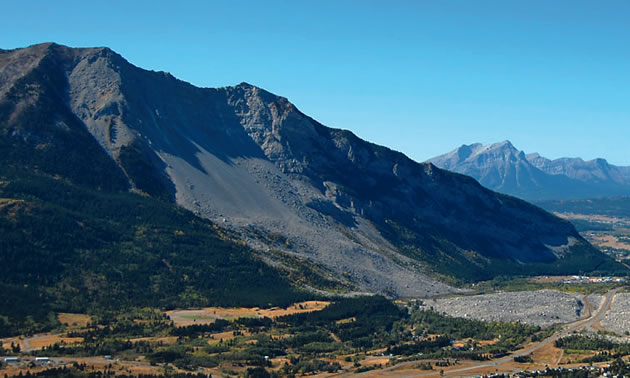 It was 109 years ago, in the dawning hours of April 29, 1903, that the deadliest rock slide in Canadian history obliterated the sleeping town of Frank, Alberta. The massive rock slide claimed the lives of 90 people.
The recently refurbished Frank Slide Interpretive Centre is open all year, and visitors will be greeted by friendly, knowledgeable staff who will share the fascinating stories of the Frank Slide through dynamic interpretive programs and presentations.
Two award-winning, audiovisual presentations are shown throughout the day in the centre's 70-seat, high-definition theatre. Add the Frank Slide Interpretive Centre to your list of things to see when travelling the Crownest Highway.