Celebrate Alberta's culture in the Crowsnest Pass
The Crowsnest Pass has a lot going on this year, including free admission to Frank Slide Interpretive Centre during Alberta Culture Days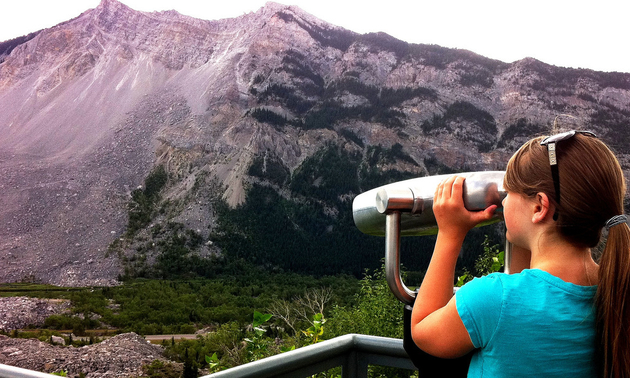 Those camping in the Crowsnest Pass this fall are in for a treat. The 2017 Alberta Culture Days celebration will be running from September 29th through October 1st, and this history-rich part of the province is going to be abuzz with activity.
In honour of the festival weekend, communities throughout Alberta have planned a host of events to highlight their specific claims to fame. In the Crownest Pass, there is no attraction more famous than the Frank Slide Interpretive Centre. It was the recipient of a coveted platinum RVwest Reader's Choice Award for 2017, and was designated the Favourite Historical Site in Alberta by our dedicated readers.
Family fun and free admission
Admission to the Frank Slide Interpretive Centre will be free of charge during Alberta Culture Days, and it's the perfect time to go. There will be musical events taking place throughout the festivities, so you can sit back and listen to skilled local artists with the formidable mountains as your backdrop.
Don't forget to visit other attractions such as the Crowsnest Pass Public Art Gallery, and the Crowsnest Museum, which will also be decked out in celebration of Alberta Culture Days.
More festive flair
The Crowsnest Historical Society holds its annual Harvest of Memories Banquet and Dance every fall. This is a fundraiser, with proceeds supporting the continued operation of the Crowsnest Museum and Archives.
Including in the evening's activities are a delectable dinner, live and silent auctions, dancing and music to keep you on your feet all night long.
The date for this year's event is still to be announced, but keep checking the Discover Crowsnest Heritage website for updated information.