Exceptional soil + coastal climate + grapes = award-winning wine
A cozy tasting room and a picnic area await at Beaufort Winery in the Comox Valley, B.C.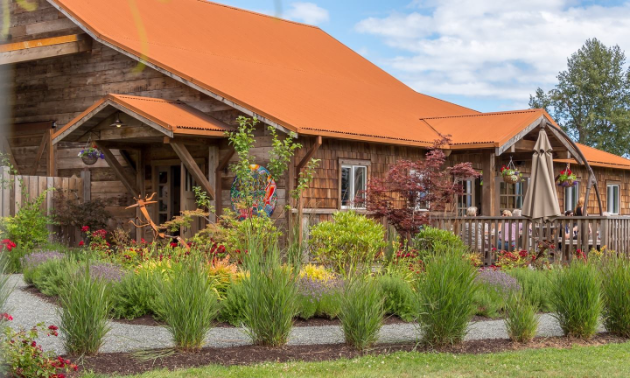 If you're thirsty for a variety of award-winning wines in the Comox Valley, travel to the area's first winery, Beaufort Vineyard & Estate Winery.
"We know what it takes to make truly exceptional wines," said Katie Phelan, sales and communications co-ordinator at Beaufort Vineyard & Estate Winery. "Start with exceptional soil. For building soil and balancing fertility in the vineyard, we've been trialing a host of cover crops for our composting program to find ones best suited to our coastal climate. We'll continue to explore and use innovative and sustainable growing practices for our grapes and other crops and we believe this is the foundation for bringing the very best wine to your glass."
Eight grape varieties are grown at Beaufort. Each of them is suited to the growing conditions on Vancouver Island. The winery's white wines are crisp and aromatic, while reds are smooth, showcasing both body and bouquet. Beaufort's estate-grown Ortega is a perennial award-winner and represents the cool, coastal climate with aromas of mango, green apple and lychee.
Beaufort has a small, cozy tasting room with spectacular views of its mature vineyard as well as the Beaufort mountain range. A picnic area is located just outside where you are encouraged to bring your own picnic lunch to enjoy either before or after your tasting. Beaufort's wines are available for sampling or by the bottle for consumption in the picnic area.