Comox Valley: a couples retreat that refreshes
Outdoor adventure, abundant natural history and fantastic seasonal food and drink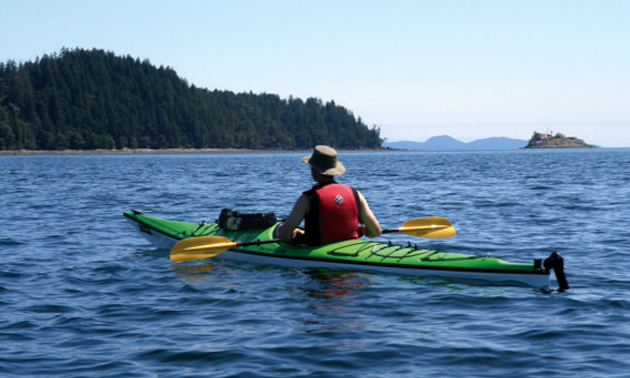 Mount Washington
You don't have to be a daredevil to take in the fun, excitement and incredible views at Mount Washington resort. Although it's best known for downhill skiing, the year-round facility also boasts 55 kilometres of meticulously groomed cross-country ski trails and snowshoe trails, as well as private or public lessons in either sport.
Traverse alpine meadows and old growth forests by snowshoe or take advantage of the resort's location adjacent to Strathcona Park, where 250,000 acres of pristine wilderness await.
In the summer, Mount Washington mountain bike trails are a must-visit. Find fast and flowy bike trails through moss-laden hemlock and yellow cedar trees, or the more adventurous can give the steep and technical sections a go. Beginners or novice riders will have an incredible time on the Green Line Trail with its wide, forgiving trails and steady terrain. The resort offers learn-to-ride lessons for those interested in just getting a taste as well as mountain bike events for the spectator. For the ultra adventurers, try snow tubing, downhill skiing on some of the world's most technical trails, or Mount Washington's renowned freestyle bike park for hops drops, and jumps that will keep you guessing.
If mountain sports aren't your taste but you still enjoy a stunning view, take a Mile High Chairlift Ride any time between the end of June and September for 15 minutes of panoramic views of Strathcona Provincial Park, the Comox Glacier, Mount Arrowsmith and the Strait of Georgia.
Kingfisher Oceanside Resort and Spa
The Kingfisher Resort and Spa is a full-service day spa with couples massages (including an expectant mother massage for two!), wraps and hand and foot treatments designed to help couples reconnect in total relaxation.
It also has something truly unique to spa treatments: the Pacific Mist Hydropath, a hydrotherapy path that offers eight signature treatment features on a winding path along a recreated West Coast shoreline complete with sandstone sculpted caves and pools.
Begin at the Massage Rinse, where Swiss shower jets warm your body, and move along to the Mineral Massage Pool ,where the jets progress up the back to release tension. Relax in the Waterfall Massage, where a series of waterfalls cascade from above, massaging the shoulders and scalp. Inhale aromatic steam and carry away impurities at the Steam Cave and invigorate the senses at the Glacial Waterfall.
At the River Walk, warm and cool river water produces the Kneipp effect for the legs—a traditional therapy that stimulates circulation. Enjoy a Sea Mineral Soak in 104 trace elements while enjoying a bubble massage and the sound of gentle waves. Finish in a Tidal Bath with a handmade sea salt scrub. Cool and rest in the relaxation lounge or follow with a romantic dinner for two at the Breakwater restaurant.
Kayak Courtenay Estuary
The Courtenay Estuary is a calm, serene place you won't find in many travel brochures, but it is a place relaxation-loving paddlers will enjoy. An estuary is a place where a river current meets the tide, creating important ecosystems and unique flora and fauna environments.
As one of B.C.'s eight Class 1 estuaries it provides habitat for 145 bird species, 218 plant species, 29 fish species and an undefined amount of intertidal animals. This means there is no shortage of things to see and experience in this calm, protected area.
Comox Valley Kayaks, located at the estuary, offers rentals and day or evening paddles launching right from the shop. The company also hosts sunset paddles among seals, eagles and ducks while the sun sets over the mountains, as well as the Comox Valley Harbour and Shipwreck paddle along the scenic waters of Goose Spit to visit the Royston shipwrecks.
Couples looking for a self-guided adventure can spend an hour or a day exploring the estuary and its small sand islands or head all the way to the Comox Harbour. In the opposite direction paddle up the river into downtown Courtenay.
Culinary events
The Comox Valley is home to abundant supplies of the world's most romantic food— oysters, revered far and wide for their sensual texture and aphrodisiac qualities. Considered the Oyster Capital of Canada, the Comox Valley is the natural place for the B.C. Shellfish Festival, held for two days in June in Comox.
People gather from far and near to meet farmers, sample from a delicious variety of food harvested from the sea, learn tips and tricks for preparing delectable meals at home and enjoy local live music and the view of the Comox Glacier from the beer tent at Comox Marina Park.
Foodies will also love Comox Valley Dine Around, which celebrates local cuisine for a month during February and March. Select Comox Valley restaurants will participate by creating incredible three-course prix fixe meals to tantalize any taste buds. Nearly 25 restaurants take part in the event each year, providing a vast selection of savory, succulent, and sweet treats.
Later in the summer, the Comox Valley Farm Cycle Tour is a chance to visit local farms and sample local fare au bicyclette. Three unique tours take visitors cycling through some of the region's scenic landscape to meet farmers hosting display, tours, products, samples and entertainment on their properties.
Coastal Black Winery
Black Creek is home to the Coastal Black Estate Winery—a budding 800-acre fruit winery with roots in the Comox Valley but world-famous flavours. The family-run establishment produces wine, whole fruit, raw honey and a selection of meads, establishing its signature fruit flavours from 80 acres of blackberries and 20 acres of blueberries and raspberries grown on site.
All the promises of a small private establishment come true at Coastal Black—the family does all the work itself, grows and harvests the berries on site, handles the pollination process with its own bees,and strives for organic practices wherever possible.
The tasting room is open daily from noon to 5 p.m. and winery tours (which end with a tasting) are available with a call ahead.