Top things to see and do in Coachella
With multicultural influences and festivities for all ages, Coachella is ideal for snowbirds and other RV travellers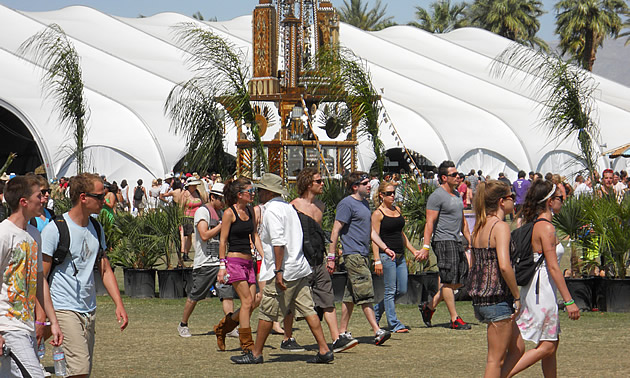 Coachella has a special kind of flavour—bringing together cultural influences and artistic talent. There are always activities taking place during the snowbirding season, so be sure to experience these top attractions while you are visiting.
1) The Coachella Music and Arts Festival
In the nearby community of Indio, there is an annual festival that everyone is talking about. The Coachella Music and Arts Festival features top musicians from all different genres who come from across the continent to share their talent. Camping is available, but you might want to reserve your place early as this is a world-famous event and spaces fill up fast.
2) The Riverside County Fair & National Date Festival
Another popular event held annually in Indio, the Riverside County Fair & National Date Festival appeals to all age groups. There are numerous things to see and do there, and your family will be asking to come back year after year.
3) The Cinco de Mayo Fiesta
During the Cinco de Mayo Fiesta, Coachella is a flurry of activity. There are dancers, food booths, a queen pageant and all manner of colourful costumes. Local bands play music that will keep you hopping, and the entire event shows off Coachella's multicultural flair.
4) Spotlight 29 Casino
For gaming, dining and fabulous entertainment, you need to stop by Spotlight 29 Casino. Well-known performers take the stage on a regular basis, and there are events held at this venue throughout the year.
5) Oasis Date Gardens
Oasis Date Gardens is a large working date farm with delectable goodies and gift packages for sale as well. Take a tour of the facility and learn more about this important local crop and its impact on Coachella throughout history.