Your island adventure
Chemainus has all the components you could ask for in a travel destination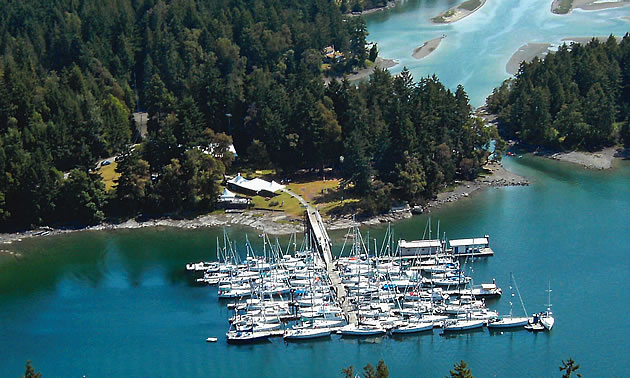 Chemainus is a beautiful place to launch an ocean adventure to some of the less-travelled Gulf Islands. Backdropped by a cultural oasis of art, music and a quaint downtown lifestyle, water activities at Chemainus can go for hours or days, and represent something unique and truly West Coast-inspired.
Locals and visitors to the town love the beach at Kin Park: a tucked-away haven for afternoon picnics, beachcombing and swimming. When the tide is low, the sandy beach stretches out to reveal tidal pools and an easy walk to Bird Rock.
It is also a great place to launch a kayak or a small boat for a shoreline cruise or longer adventure into the nearby islands. Harmon Bootsma, manager of harbours for North Cowichan, said visitors to Chemainus often plan day and weekend trips off the beaten path.
A dream trip from Chemainus by kayak would be to leave from the harbour and paddle across Stuart Channel to side-by-side Thetis and Penelekut (formerly Kuper) islands, said Bootsma.
"You would take the channel between them and beyond that come out in Clam Bay and the Secretaries, which is a series of islands on that side," Bootsma said.
Telegraph Harbour on Thetis Island is also a good destination for kayakers.