Top things to see and do in Chemainus
Artistic murals and plays await
by Kali Love —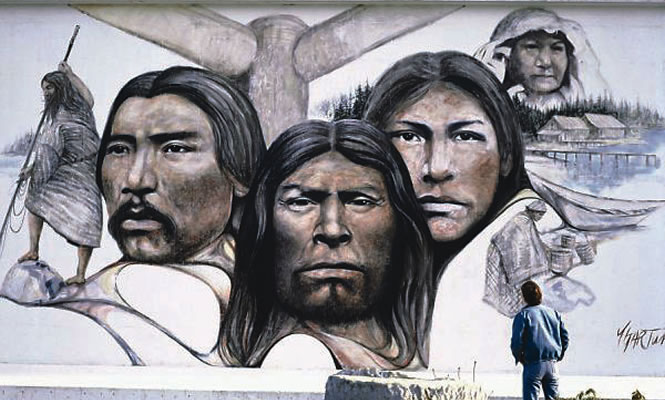 Vancouver Island's east shore is snuggled between mountains on one side and ocean on the other. It is also home to Chemainus, a remarkable destination for those looking for some time to relax, take in a play or two, or get a first-hand look at the town's famous murals.
1) Many, many murals
Throughout the community of Chemainus, visitors will find more than 40 outdoor wall murals, depicting the community's history. The concept behind these beautiful works of art was to revitalize the downtown core—and it worked. In 1983, Chemainus won the New York Downtown Revitalization Award and has since gained world-wide recognition for the superb artistry that decorates the community.
2) All the town's a stage
The Chemainus Festival Theatre offers fantastic performances year round. For those young at heart, Snow White is playing in mid-July and mid-August, while dramas and musicals round out the summer season. Steel Magnolias runs from late April to early June, with Fiddler on the Roof from mid-June to September.
3) Celebrating the cranberry
A 30-minute drive from Chemainus, visitors will find Yellow Point Cranberry Farm. A family-run operation, this cranberry farm offers more than 20 specialty cranberry preserves and tours for groups of various sizes. While exploring, guests can also sample some spreads, jams and sauces ranging from traditional cranberry recipes to the farm's special fusion cranberry salsa.