Top things to see and do in Casa Grande
A popular tourist and snowbirding destination, Casa Grande will thrill you with its warm climate and festive atmosphere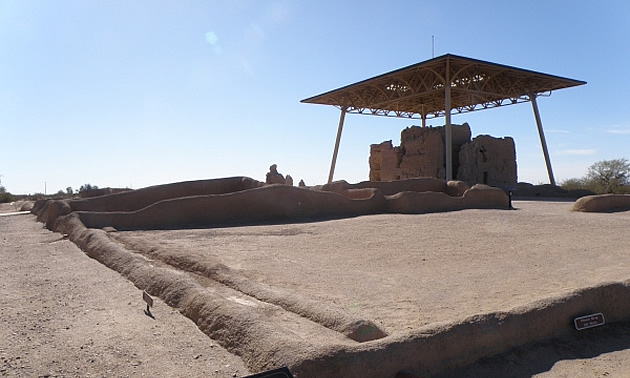 If you long to escape the cold weather, you might want to take an RV holiday in balmy Casa Grande. These are just a few of the attractions that warrant a visit.
1) Casa Grande Ruins National Monument
At the Casa Grande Ruins National Monument, you can learn about the ancient civilizations that existed here long before the resorts and ranches. There is a special RV parking lot near the monument, a Junior Ranger program for kids and other fun things to see and do.
2) Main Street Casa Grande
Taking a walk down Main Street is a festive affair in itself, as Casa Grande has regular street fairs, art events and a farmers market. There are also plenty of interesting shops along the way.
3) Casa Grande Historical Society and Museum
Offering workshops, children's programs and tours, Casa Grande Historical Society and Museum is an exciting place to learn about the past. Find out about Family Fun Sundays and other on-site events.
4) Picacho Peak State Park
Campers will love Picacho Peak State Park, both for its RV sites and its recreation. In addition to having great camping amenities, a playground and picnic areas, you can also find extensive hiking trails and a visitor centre with a gift shop.
5) Rooster Cogburn Ostrich Ranch
One of the most popular local roadside attractions in the vicinity, the Rooster Cogburn Ostrich Ranch is a fantastic place to bring animal lovers of all ages. Learn about these long-legged flightless birds, meet them in person and even take a monster truck tour while you're there.